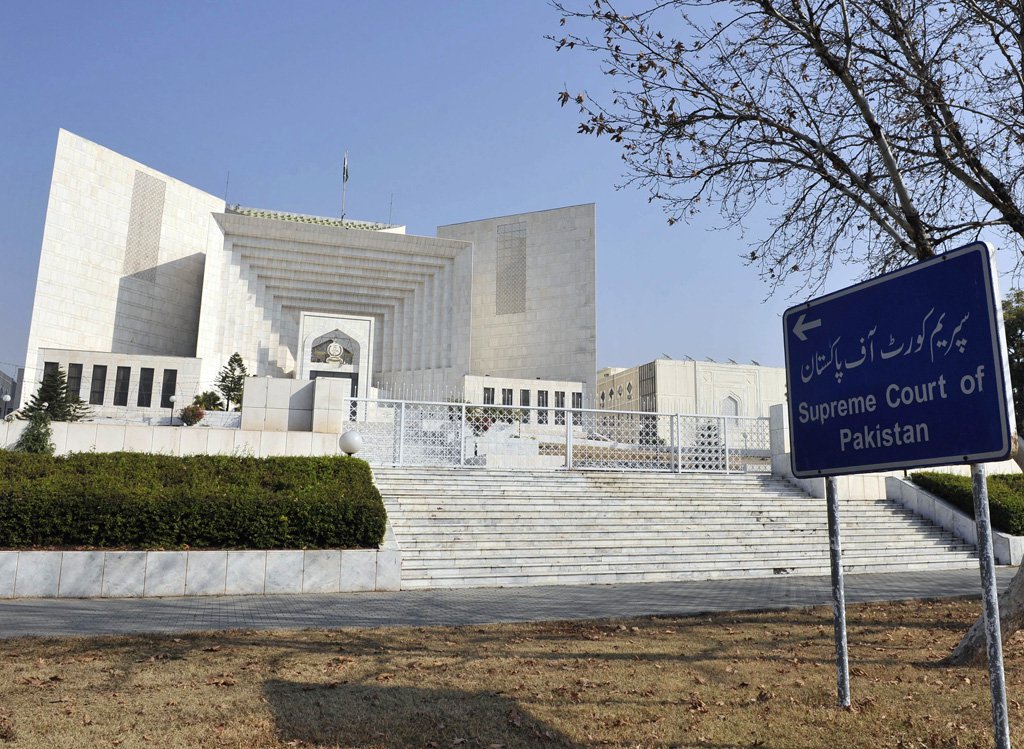 ---
ISLAMABAD:
The Supreme Court on Wednesday sought federal government's written undertaking, signed by Prime Minister Imran Khan, that development funds would not be given to any lawmaker in violation of the Constitution and its 2013 judgment.
A five-judge larger bench headed by Chief Justice of Pakistan Gulzar Ahmed resumed the hearing of matter related to a news report about PM Imran's announcement regarding the distribution of Rs500 million to each lawmaker ahead of Senate elections.
Attorney General for Pakistan (AGP) Khalid Javed Khan submitted a report signed by the Principal Secretary to PM Azam Khan that no fund will be given to any lawmaker in violation of SC judgment.
However, Justice Isa wondered as to why the premier did not deny the news report as well as editorial regarding his announcement. He said that every day the information ministry clarifies on any matter but the same news report is not being denied.
The SC judge said that report is filed by the prime minister's secretary and he belongs to the bureaucracy, adding that he is not the head of a political party. Justice Isa further said that there should be a categorical statement by PM Imran about this news item.
Also read: Supreme Court seeks explanation about MP funds news
Justice Ijazul Ahsan also said that the government should give a clear statement that no fund is allocated for lawmakers and no such thing will be done in future in violation of the Constitution.
The bench also asked the Punjab government to submit a written undertaking in this regard as well and directed Advocate General Sindh to submit reply about the matter tomorrow.
The hearing of case is adjourned until Thursday Feb 11.
Last week, a two-judge bench, comprising Justice Isa and Justice l Baqar, took notice of a news report and an editorial published respectively on January 28 and February 1 in a newspaper about the development grants.
The court directed its office to issue notices to the federal government through the cabinet secretary or principal secretary to the prime minister, Ministry of Finance secretary and all provincial governments through their respective chief secretaries and secretary finances.
The bench asked them to submit their respective responses and replies with regard to the PM's alleged announcement. The court also issued notices to the AGP Khalid Javed Khan and all provincial advocate generals.
COMMENTS
Comments are moderated and generally will be posted if they are on-topic and not abusive.
For more information, please see our Comments FAQ