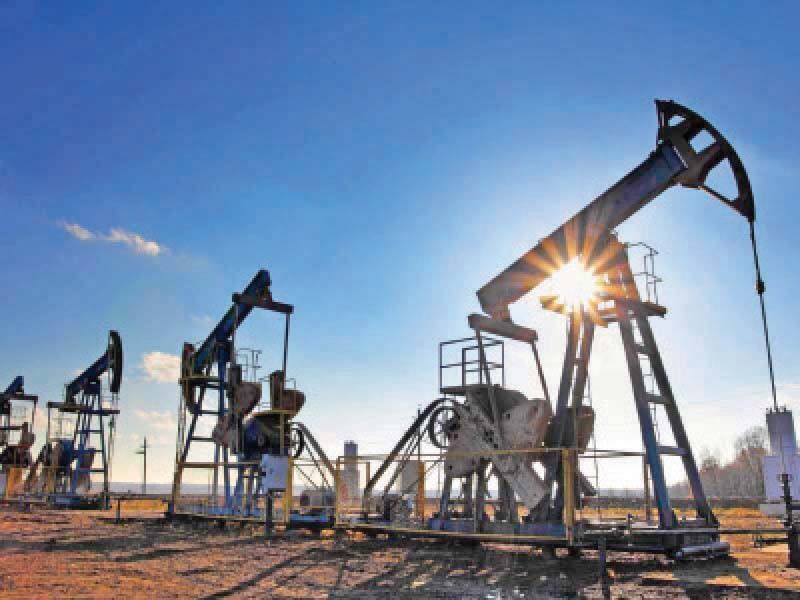 ---
ISLAMABAD:
The cabinet on Tuesday approved the removal of cap on dividend distribution by Mari Petroleum Company Limited (MPCL) in a bid to fetch better price for the government of Pakistan shares.
The government plans to divest 18.39% shares in Mari Petroleum and the removal of dividend cap will help get a better price. The approval came during a meeting chaired by Prime Minister Imran Khan.
Earlier, the Economic Coordination Committee (ECC) had approved the removal of cap on dividend distribution by Mari Petroleum.
The Petroleum Division told the cabinet meeting that since its inception, Mari Petroleum had been operating at a cost-plus fixed 22.5% return on equity (RoE) formula under the gas pricing agreement (GPA) executed in 1985 with the government of Pakistan.
The requirement of expenditure on oil and gas exploration was met while remaining within the GPA.
Subsequently, in pursuance of an ECC decision taken on May 4, 2001, the Mari GPA was amended to allow the company to make expenditure on exploration activities not exceeding 30% of its gross revenue or an equivalent of $20 million, whichever was lower. The guaranteed return to shareholders was increased to 30% with escalation of 1% for every 20mmcfd of additional gas produced beyond the prevalent level of 425mmcfd up to a maximum of 45%.
Later, the ECC in its meeting held on May 15, 2012 increased the expenditure limit of $20 million to $40 million, which had to be gradually raised by $5 million every year in four years starting 2012.
During discussion in an earlier ECC meeting, Special Assistant to Prime Minister (SAPM) on Petroleum Nadeem Babar stated that there was a cap of 45% on dividend distribution under the GPA, which would be valid up to June 30, 2024.
Meanwhile, the adviser to prime minister on institutional reforms and austerity said that the removal of dividend cap may attract buyers to the divestment of government shares in Mari Petroleum. The SAPM on revenue was of the view that in order to get a better market value for the government shares, it was essential to remove the cap.
The privatisation minister supported the stance of removal of dividend cap and the power minister endorsed it. During the cabinet meeting, the Petroleum Division said that the ECC in its meeting held on November 12, 2014 had approved the scrapping of Mari GPA while replacing the prevalent wellhead gas pricing formula with a market-oriented formula effective from July 1, 2014.
It was done in a bid to allow Mari Petroleum to undertake oil and gas exploration activities within and outside Mari field with the help of its own resources including revenue from other fields as well as to bear all risks associated with such activities.
In addition to that, the ECC decided to continue dividend distribution by Mari Petroleum having a 45% cap on guaranteed return as per formula for the next 10 years till June 2024.
The old GPA was replaced with the new GPA and was executed with the government on July 29, 2015.
Foundation Securities Head of Research Muhammad Awais Ashraf said, "As per latest financials, Mari holds approximately Rs57.8 billion, equivalent to Rs433 per share, in cash and short-term investment and expects to earn profitability of Rs30, Rs34 and Rs40 per share for FY21, FY22 and FY23 respectively."
The cabinet gave approval to ensure dividend distribution in accordance with provisions of the Companies Act 2017 (amended through Companies Amendment Act 2020) and the Companies (Distribution of Dividends) Regulations 2017. Appropriate amendments to the GPA of Mari Petroleum would also be made through a supplemental agreement.
Published in The Express Tribune, February 10th, 2021.
Like Business on Facebook, follow @TribuneBiz on Twitter to stay informed and join in the conversation.
COMMENTS
Comments are moderated and generally will be posted if they are on-topic and not abusive.
For more information, please see our Comments FAQ