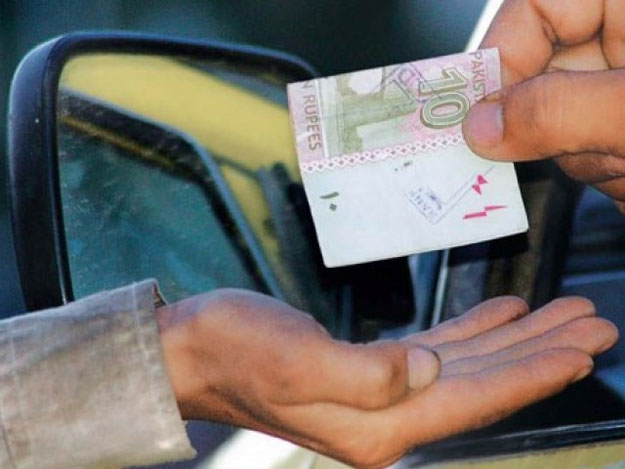 ---
RAWALPINDI:
The traffic police of the garrison city is launching a drive to take the beggars off the roads, officials said on Sunday.
Rawalpindi Chief Traffic Officer Rai Mazhar Iqbal has directed the Anti-Beggar Squad of traffic police to take stern action against the professional alms seekers on a daily basis.
The CTO said that as per a survey report, more than 80 per cent of beggars in the city of Rawalpindi are professionals, of which 60 per cent beggars are healthy, 20 per cent are disabled and 20 per cent are drug addicts. Moreover, he said it has been observed that 45 per cent of the beggars are men, 40 per cent women, five per cent children and 10 per cent are transgender people.
Although it is a well-established fact that Pakistanis are one of the most charitable people in the world and give as much as they can in the form of donations to charities, hospitals, schools and deprived communities they are those who take advantage of their largesse and have made it a profession to prey on citizens for their money.
The anti-vagrancy squad of traffic police cracked down on beggars on last month too. During the operation, 1,330 beggars were arrested and 30 FIRs were also registered under the Vagrancy Act.
Iqbal asked the citizens to avoid giving their hard earned money to these professional beggars so that they could be discouraged.
Published in The Express Tribune, February 8th, 2021.