 ---
Sara Shakeel, an Insta-famous Pakistani crystal artist, who recently joined Lancôme, a global cosmetics giant, for their recent campaign that features Hollywood celebrities Julia Roberts and Amanda Seyfriend has now been featured on Khloe Kardashian's Instagram stories.
That's right, the American socialite, media personality and entrepreneur shared the work of Shakeel in her Insta stories to highlight the startling work of the artist.
It all started when the famous Kardashian shared a picture of her stretch marks, taking pride in the stripes. "I love my stripes," wrote the social media model.
Shakeel then revamped her photo, giving it her own glittery touch. "When @khloekardashian says it, she means it!" reaffirmed the artist in the caption. "Absolutely LOVEEE it when huge artists like her and many others make it easier for us to LOVE our marks! I recently grew a family of #stretchmarks on myself. And every time I see them, man I see ART! Amazing to see how our bodies can morph into something so unique," she concluded.
The Keeping up with the Kardashians star then shared her post, along with another art she created previously.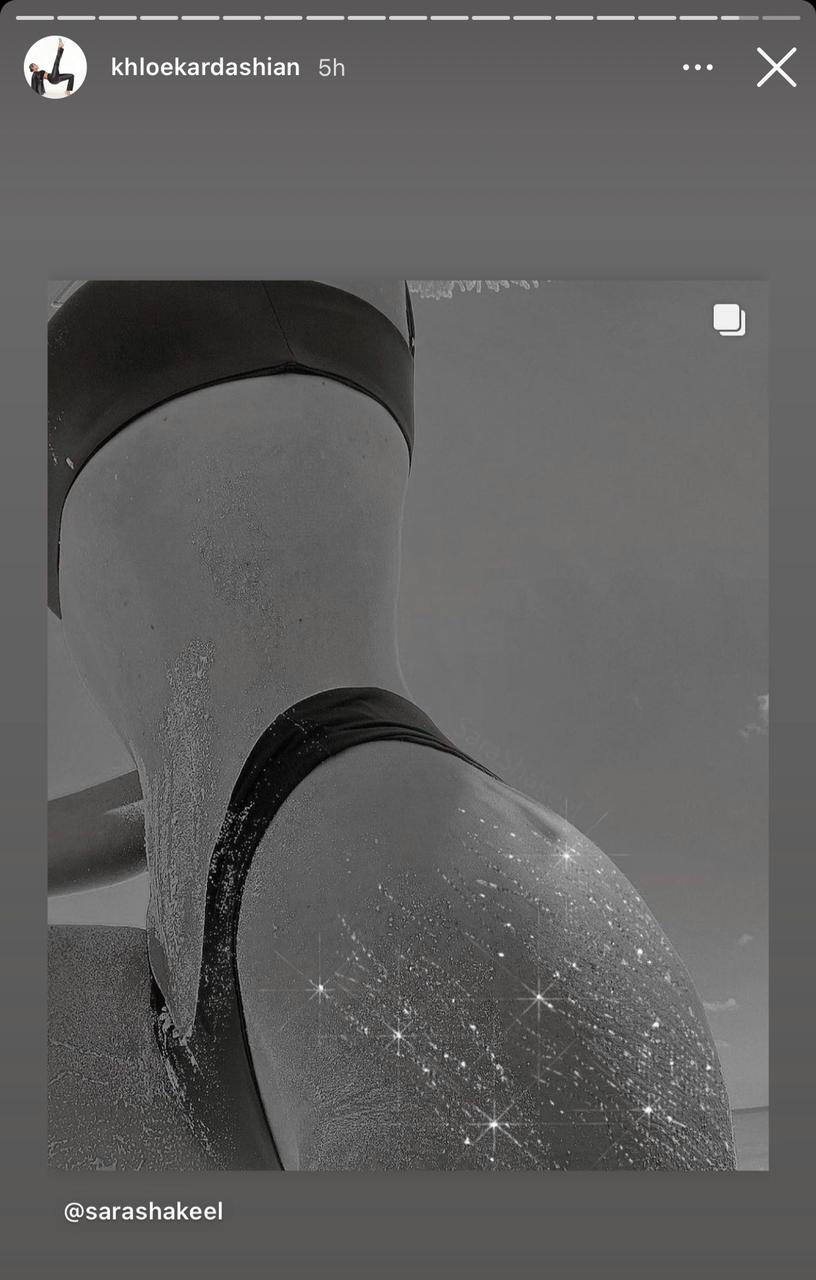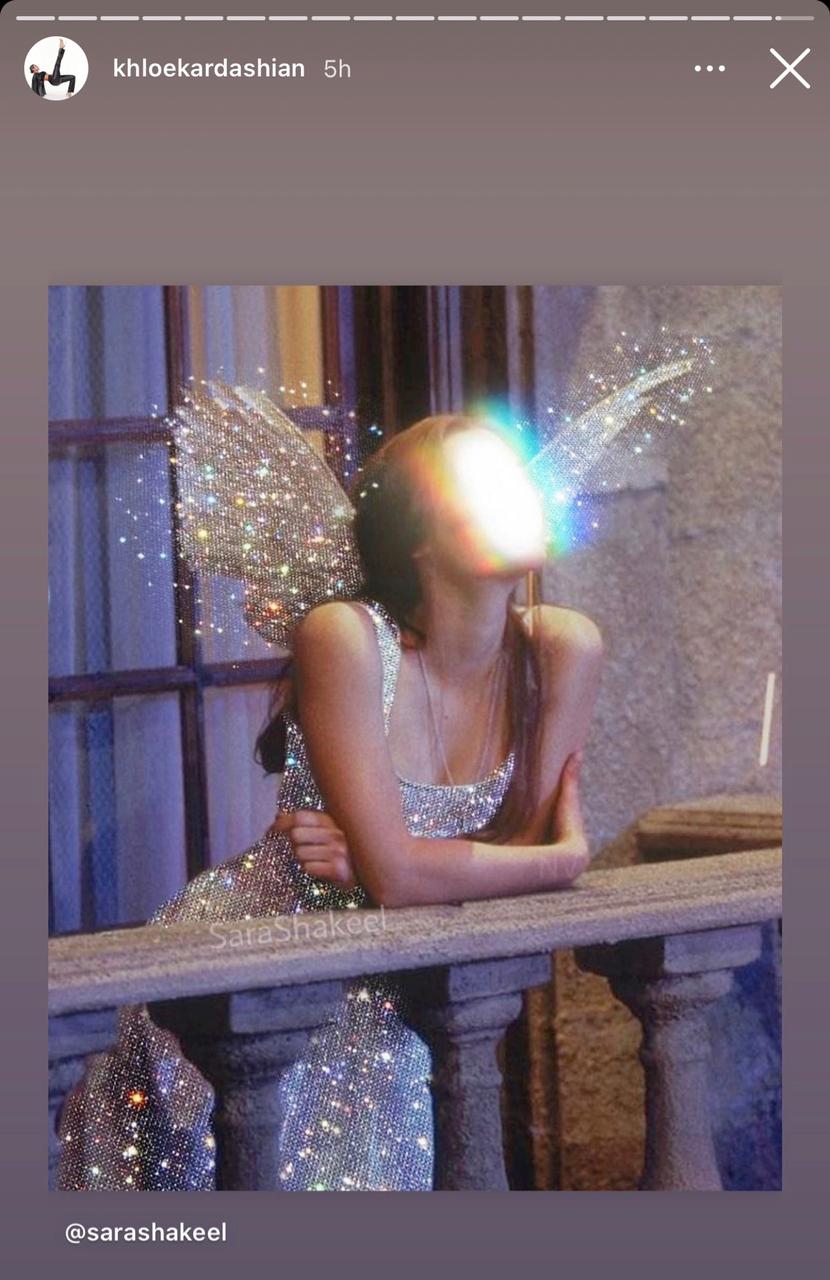 Shakeel's outreach to the likes of global sensations such like Roberts and Kardashion are a massive feat. But to her dismay, some users chose to criticise her work on Kardashian's bikini photo to which she wrote, "For everyone hating on my recent post, let me tell you I'll keep on sharing art out of stretch marks and anything related to body positivity regardless of any shape, size."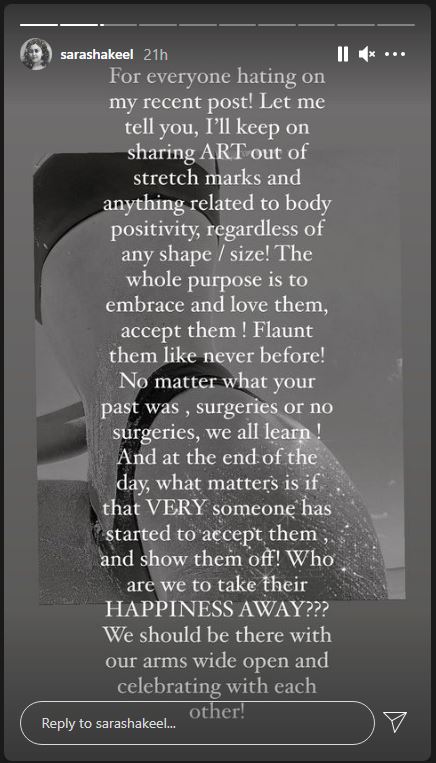 "The whole purpose is to love them and accept them," she added, in case anyone misconstrued it for vulgarity. "No matter what your past, surgeries or no surgeries, we all learn. And at the end of the day, what matters is if that very someone has started to accept them and show them off! Who are we to take their happiness away? We should be there with our arms wide open to celebrate each other," she concluded.
Have something to add to the story? Share it in the comments below.
COMMENTS
Comments are moderated and generally will be posted if they are on-topic and not abusive.
For more information, please see our Comments FAQ