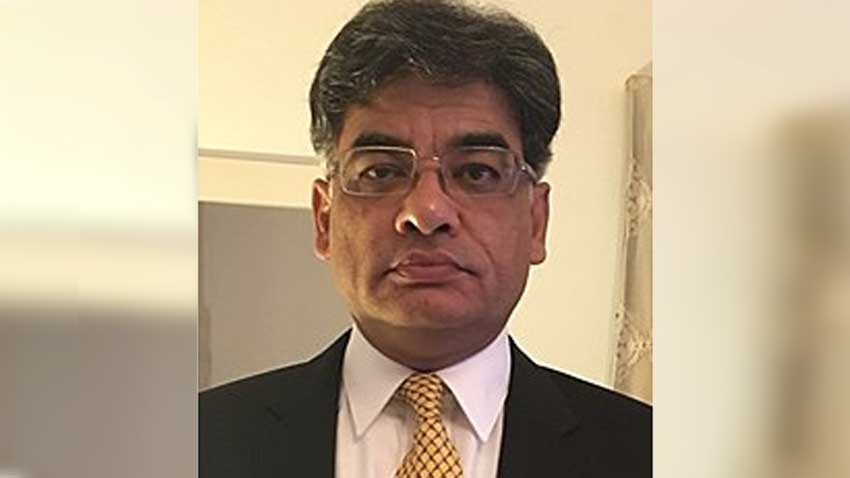 ---
ISLAMABAD:
Attorney General for Pakistan Khalid Jawed Khan, while questioning the legality of the proposed inquiry committee on the Broadsheet issue, has recommended the government to form a commission on the matter.
Sources revealed to The Express Tribune that a meeting of senior government officials was held on Monday where the AGP asked under what law, the committee would work, as it had no legal backing.
It is learnt that top law officer has suggested to the government to investigate the matter through the Inquiry Commission Act 2017.
Under the law, the commission has immense powers to proceed in the matter. And the government will be bound to public the finding of commission. On the AGP advice, it is learnt further, the matter will be placed before the cabinet on Tuesday (today) for reconsideration.
There are chances that the format of the inquiry will be reviewed in the cabinet meeting. Likewise, the sources informed that the government was also considering a review of the Terms of References (TORs) of the inquiry committee, announced last week.
Read more: Govt, opposition in Broadsheet war of attrition
It is also learnt that despite opposition from one section in the government, Prime Minister Imran Khan is firm on his earlier decision to give the task of heading the inquiry to former Supreme Court Judge Azmat Saeed Sheikh.
Even one of the top government functionaries had proposed that a sitting judge should probe the matter but the prime minister did not agree. A member of the cabinet told The Express Tribune that the prime minister believed that Justice (retd) Sheikh was the best choice for this job.
Despite opposition from the opposition parties and the media persons, and the reservation expressed by some sections within the government to the nomination of Justice (retd) Sheikh, the former apex court judge is also firm on his decision to lead the inquiry, he said.
"Everything will be decided in today's (Tuesday) cabinet meeting and it is expected that the inquiry commission will be notified on Wednesday," the cabinet member told The Express Tribune.
Meanwhile, Sindh High Court Bar Association President Salahuddin Ahmed has said that Justice (retd) Azmat Saeed Sheikh should decline the nomination, because he had been employed by the National Accountability Bureau (NAB) previously.