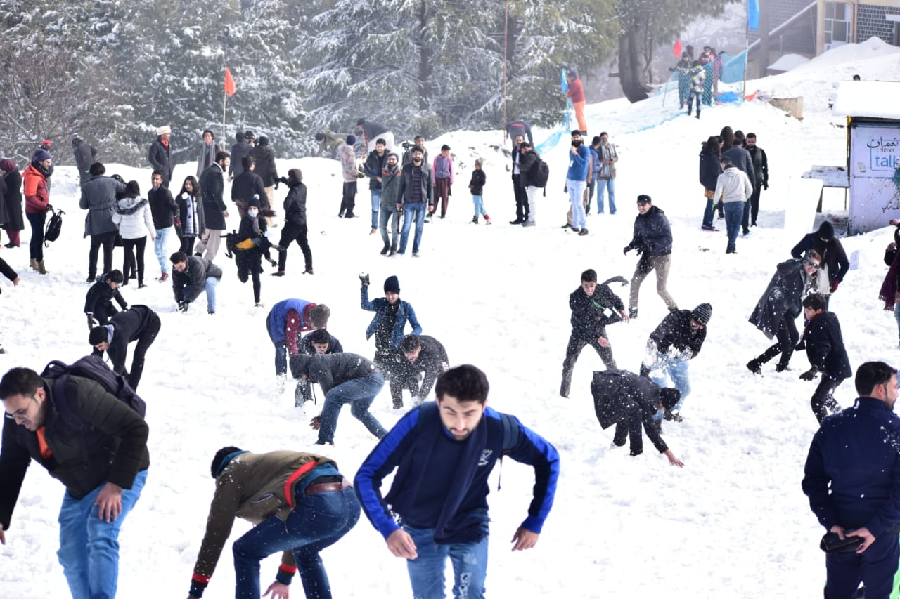 ---
SWAT/ AYUBIA:
The Galiyat Development Authority (GAD) on Saturday organised the second day of snow festival in Ayubia, which was attended by thousands of people including tourists from across the country.
The three-day snow festival was inaugurated by Khyber-Pakhtunkhwa Information Minister Kamran Bangash on Friday. The first day of the event was held at the famous tourist destination Nathiagali in K-P's Abbottabad district.
On the second day, the event and activities were shifted to Ayubia, where it will continue till Sunday, January 24.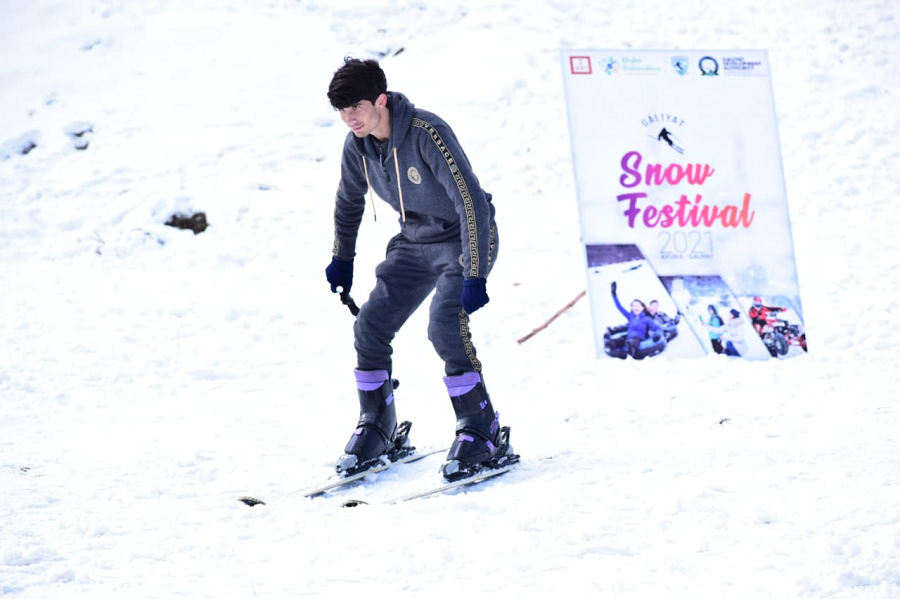 Games competitions and other activities were held for the amusement of the tourists who enjoyed the festival despite harsh weather conditions and heavy snowfall.
Several activities and games including snowballing, skiing, and snow football matches were organised to entertain the tourists.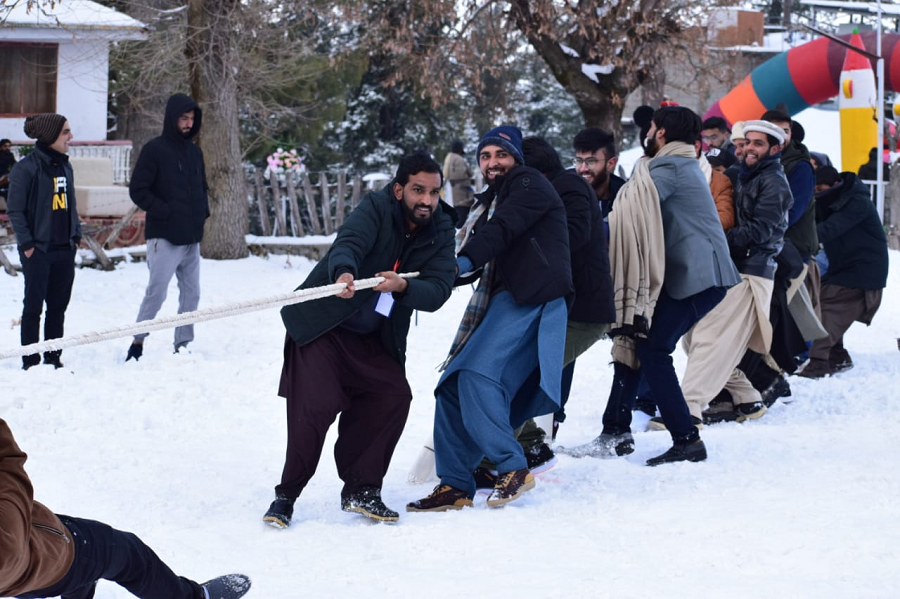 The visitors were also amused by the chairlift rides and traditional food. The event was attended by provincial ministers and dignitaries including Director General GDA Raza Ali Habib.
The tourists hailed the event as breath of fresh air at the time when people are suffering from Covid-19 pandemic. Besides, the event also provided employment opportunities to the people of snow-affected areas.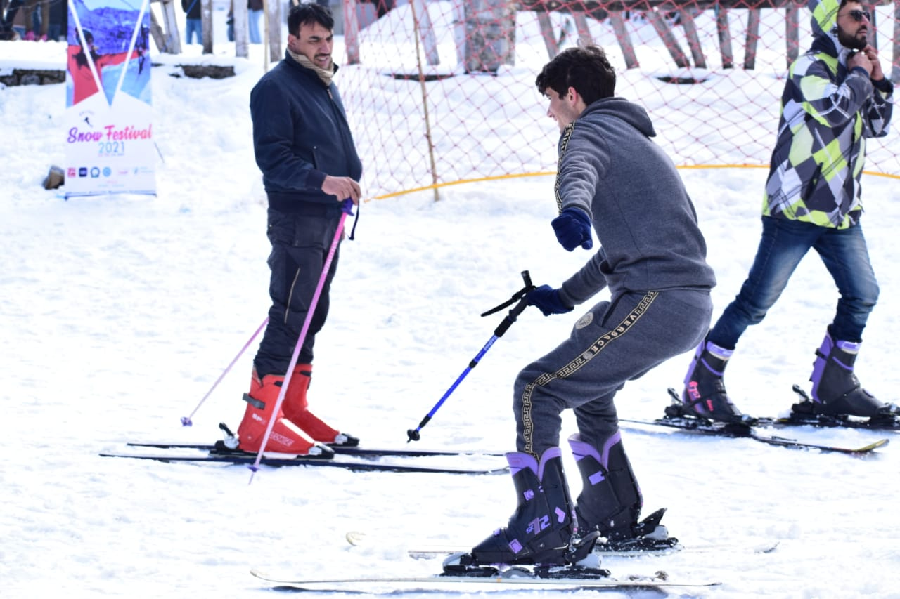 Meanwhile, International Snowboarding Championship and Festival attracted tourists in scenic Malam Jabba valley of K-P's Swat district.
Men and women's giant slalom and parallel giant slalom competitions were held at the Malam Jabba ski resort on Saturday.
Over 44 national and international players, including four women players and enthusiasts of snowboarding games from European countries including Belgium and France and Afghanistan and Pakistan participated in the event.
The men and women's giant slalom and parallel giant slalom thrilling competitions mesmerised the tourists and visitors.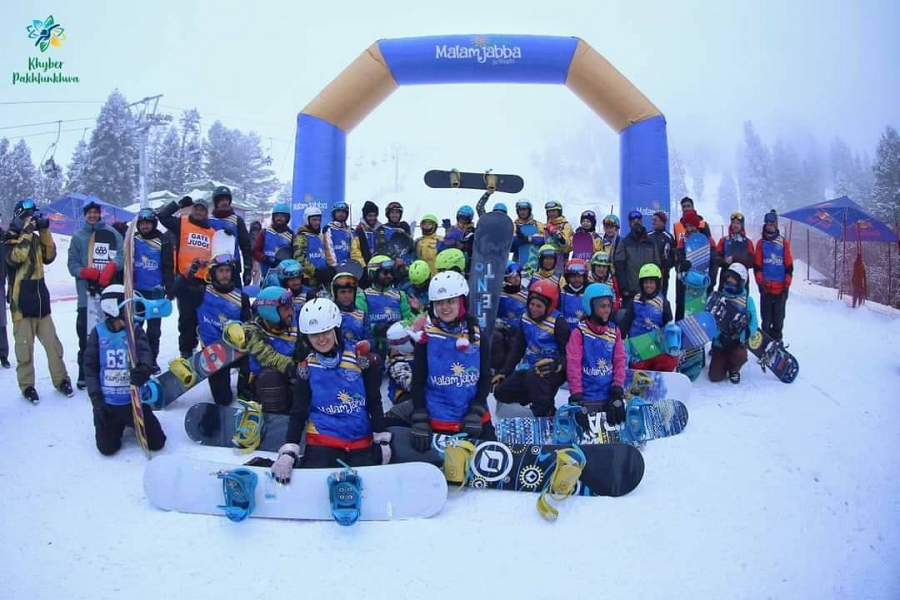 The foreign tourists said that they were delighted to be part of winter festival in Pakistan and enjoyed snowboarding and other sports in the country's scenic north.