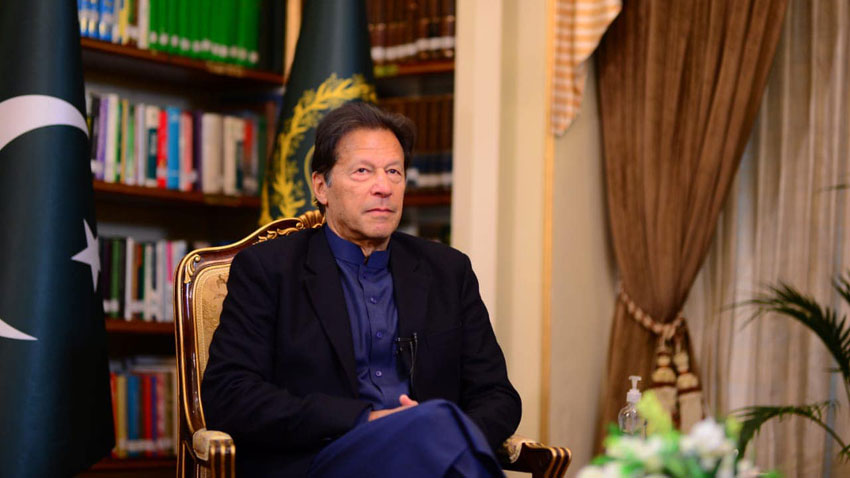 ---
ISLAMABAD:
Prime Minister Imran Khan's recent challenge to broadcast the hearings of the much-hyped foreign funding case live on television begs the question as to what fuels the premier's confidence, regarding a case that has now been pending before the Election Commission of Pakistan (ECP) for six years.
Source revealed to The Express Tribune that Attorney General for Pakistan Khalid Jawed Khan examined the entire case, and later discussed with the premier how the Pakistan Tehreek-e-Insaf (PTI) has a strong defence to plead before the ECP.
Deliberations have already started within the ruling party, stressing expeditious disposal of the foreign funding case.
The Incumbent AGP has been successful in providing relief to the PTI-led government in many cases, especially those related to financial matters, for the last one year.
The court benches also give value to the AGP's opinion, whereas he also commands great respect of the legal fraternity.
Read More: PTI paying price of wrong strategy
A section within the PTI was said to be unhappy with the performance of the law ministry, and questioned why senior law ministry officials did not provide appropriate advice in the foreign funding case.
It is the same section that also questioned the ministry's performance in the Justice Qazi Faez Isa case, wherein the presidential reference was quashed on the grounds of being mala fide in law.
The PTI had not appointed a permanent law secretary so far in its government's tenure. However, it has now been directed by the Supreme Court (SC) to appoint one.
As for the foreign funding case, Article 6(3) of the Political Parties Act, 2002 holds high relevance. The provisions states that, "any contribution made, directly or indirectly, by any foreign government, multi-national or domestically incorporated public or private company, firm, trade or professional association shall be prohibited and the parties may accept contributions and donations only from individuals".
The PTI has been alleged to have received funds from foreign individuals. However, According to the provision, there was no bar on individuals donating funds to a political party. Interestingly, there was no allegation that the PTI got funds from any other state institution or agency.
The Election Act, 2017 would also not be applicable in the PTI case since the party accounts being scrutinised pertain to the year preceding 2013.
COMMENTS
Comments are moderated and generally will be posted if they are on-topic and not abusive.
For more information, please see our Comments FAQ