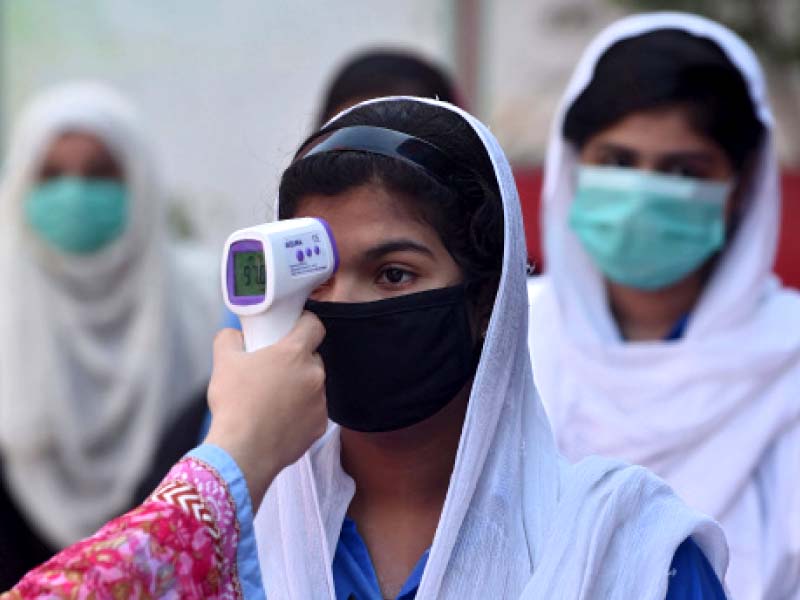 ---
Educational institutions resume secondary classes across country
Grade nine to 12 resume classes following a decision by the authorities last week
---
ISLAMABAD:
Educational institutions across the country resumed secondary classes on Monday as part of a phased process to return to normalcy following the shutdown due to Covid-19's second wave.
According to Express News, curricular activities have resumed from grade nine to 12 in schools that had remained closed for nearly two months. The resumption has been made following consultations in this regard.
The students have been told to maintain social distancing and adhere strictly to the SOPs to avert an infection from the virus. In the second phase of resumption, on February 1, students of grade 1st to 8th will head to the classes, while universities will also reopen on the same day.
Read more: Provinces, private entities free to import Covid-19 vaccine, says Asad Umar
Last week, Federal Minister for Education and Professional Training Shafqat Mahmood announced that educational institutions from grade one to eight will reopen from February 1 — instead of Jan 25 — while classes from grade 9-12 will resume from January 18. It was also announced that universities will resume educational activities from February 1, as per the plan of Jan 4 meeting.
In the briefing, the federal minister clarified that high school students would not be promoted to the next grade without examinations like the previous year, therefore it had been decided that their classes should resume as per schedule.
According to the latest statistics, there are 519,291 confirmed cases of corona virus infections in the country, while the deaths total to 10,951. The number of recovered cases stands at 473,639 at the moment.