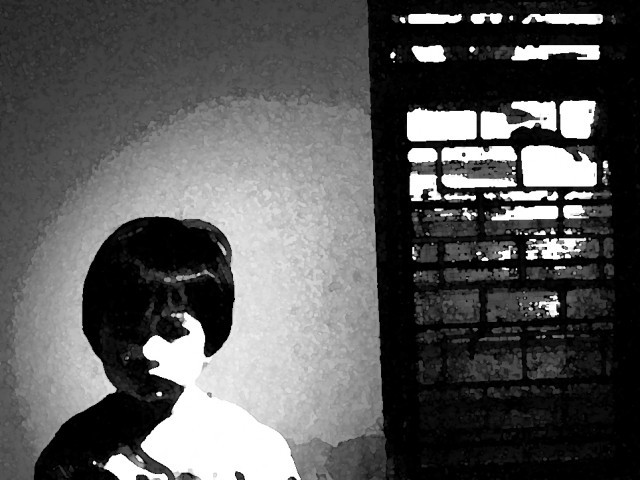 ---
MARDAN:
Two children were allegedly assaulted repeatedly by a van driver inside a seminary in Gujjar Gahri area of Mardan district of Khyber-Pakhtunkhwa.
Sheikh Matoon police station, after registering an FIR in the case, arrested the accused Muhammad Kamran and started investigation into the case.
Lodging an FIR with Sheikh Maltoon police station, the complainant Shakir Ullah stated that his 11-year-old brother, along with three other students study at a local religious seminary in Gujjar Ghari area of Mardan. They commute through a pickup.
"My brother came home though he was not on a leave and was supposed to be in the seminary and told me that the pickup driver Muhammad Kamran had repeatedly raped him and another child. Two other children also said that the rape occurred in front of their eyes," Shakir stated.
Read Three sisters die after truck hits rickshaw at Kohat-Peshawar bypass
Police registered the FIR in the case and started investigation in the case.
Talking to the Express Tribune DPO Mardan Dr Zahid said that they received a complaint about two weeks ago in Sheikh Maltoon police station on which police took action and arrested the accused Kamran who is behind the bars.
Child rights activist Tamur Kamal told the Express Tribune said that it was unfortunate that the two minor children faced sexual exploitation for months inside a religious seminary and the administration of the religious institution failed to discover it.
He said that strict action should be taken against the accused as well as the seminary administration who completely failed to protect the minor children.
"Sexual violence has been on the rise against the women and children in our society and there is absolutely no effort on the part of the parents as well as society to get rid of this mess," he said.
Child Protection Court Mardan denies bail to rape accused: On the other hand Child Protection Court has rejected the bail plea of an accused who is blamed of raping a seven year old girl in his neighbourhood. The accused himself is a juvenile of 17 years of age.
Published in The Express Tribune, January 17th, 2021.
COMMENTS
Comments are moderated and generally will be posted if they are on-topic and not abusive.
For more information, please see our Comments FAQ