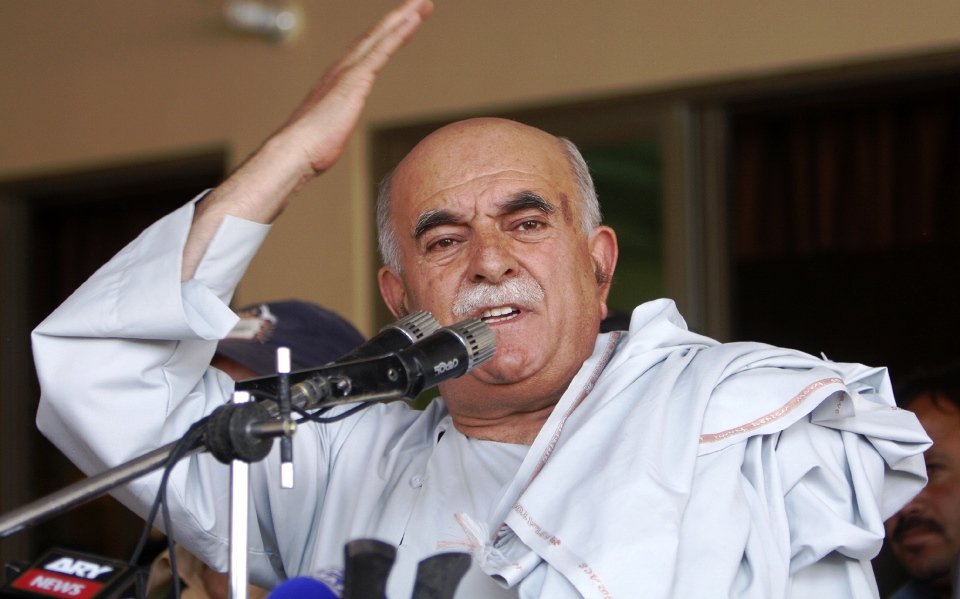 ---
LAHORE:
A judge in Lahore has dismissed a petition against Pashtunkhwa Milly Awami Party (PkMAP) leader Mehmood Khan Achakzai over his speech during a public gathering of the Pakistan Democratic Movement (PDM) at the Minar-e-Pakistan, last month.
Additional District and Sessions Judge Hafiz Rizwan Aziz said in his order that seeking historical truths was an integral part of freedom of expression, and added that it was not the court's role to arbitrate in the historical issues or debates and interpretations.
The petitioner had moved the court, accusing Achakzai of passing derogatory remarks against the people Lahore and had requested for lodging the first information report (FIR) against the PkMAP chief under section 153-A of PPC – the law provision which relates to hate speech.
During the court proceedings, the PkMAP chief did not appear. The counsel for the petitioner contended that Achakzai committed a heinous offence by delivering a hate speech in public gathering with the intention to stir communal hatred among people in the region.
According to the 5-page order, it was not the court's task to settle difference of opinion about the historical facts relating to the role of the people of Lahore in supporting the British colonial forces in occupying Afghanistan.
The judge said that apparently, Achakzai was attempting to promote harmony and brotherhood between different groups living in Pakistan and also talked about making Pakistan an inclusive country and a safe haven for everyone regardless of social, cultural, or economic backgrounds.
According to the court order, Achakzai pointed to matters "which are producing, or have a tendency to produce, feelings of enmity or hatred between different … racial, language or regional groups or castes or communities" and said that if the people of Pakistan were not united, outside forces would eventually become successful in disintegrating the country.
The judge noted that Achakzai ended his speech by raising slogans, which eulogised different groups of the people of Pakistan, like: Long Live Pakistan, Long Live all Pushtuns, Balochs, Sindhis, Punjabis. Long Live you. Long Live Lahore."
Summing up the matter, the judge noted that "it is prima facie obvious that the intended meaning or intention" of Achakzai's speech was not the "production of feelings of enmity or hatred" between different groups or communities.
"Therefore, prima facie, Mr. Achekzai's speech appears to be not an offense… falling within the scope of Section 153A of PPC," the ruling said, "because it does not intentionally propagate hate speech or maliciously instigate disharmony or enmity among different groups".
The court also noted that the complaint had not been filed by duly authorised person(s) for the purpose of provision set under Section 196 of the Criminal Procedure Code (CrPC) – which relates to prosecution for offences against the state. "Therefore, this application has not merit and is dismissed."