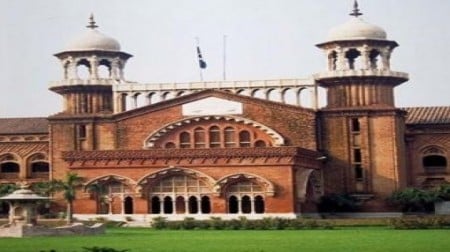 ---
ISLAMABAD:
Controversy regarding appointment of Lahore High Court (LHC) judges deepened on Tuesday when the LHC Chief Justice Qasim Muhammad Khan withdrew all the names he had proposed to the Judicial Commission of Pakistan (JCP) for appointment as the additional judges.
A JCP meeting held here with Cheif Justice of Pakistan Gulzar Ahmed in the chair. Sources told The Express Tribune that after brief proceedings, Chief Justice Qasim Muhammad Khan informed the members that he was withdrawing the list of nominees for reconsideration.
It is learnt that a subcommittee of four JCP members had expressed reservations over the majority of nominees. However, it still remained unclear as to why the complete list has been withdrawn by the LHC chief justice.
It is also learnt that even one member of the JCP was upset after the meeting. Another member of the commission expressed his disappointment over this development, saying that it would damage reputation of judiciary.
Renowned lawyer Saiful Malook also expressed similar views. "I believe that I should quit the law profession, when we haven't a single lawyer becoming a judge of the LHC," he said, expressing his disappointment.
Also Read: Deadlock on LHC judges' appointment ends
Malook also questioned informal consultation among the judges before initiating the names to the JCP. That informal consultation is violative of Articles 175-A and 209 of Constitution, the lawyer told The Express Tribune.
During the past two years, no judge has been appointed to the LHC despite the fact that 20 out of 60 judicial positions at the country's biggest high court are lying vacant. The last time, a group of six judges was appointed to the high court in October 2018.
Earlier, the Pakistan Bar Council (PBC) had strongly endorsed the list of nominees. A member of PBC said that the LHC CJ initiated the names after consultation with bar representatives. He added that the bar would fully back the chief justice on this issue. "We will give our formal reaction soon," he said.
However, one section of the lawyers said that among the nominees, a few lawyers were closed to bar representatives. Senior lawyers had also expressed serious concern over limited representation of female judges. At present, only two female judges are working at the high court.
They had also urged the judiciary to consider nominees from the minority communities for their appointments in superior courts.
The proposed nominees include: Shan Gul, currently Punjab additional advocate general, Ali Zia Bajwa, Abid Chattha, Tanvir Sultan, Hassan Makhdoom, Raheel Kamran Sheikh, Iftikhar Mian, Intkhab Hussain Shah, Tariq Nadeem, Ahmed Raza, currently Punjab additional prosecutor, Amjad Rafique, Rana Asif Saeed and Sarfraz Ahmed Cheema. Three session judges are: Irfan Saeed, Humayun Imtiaz and Safdar Saleem.