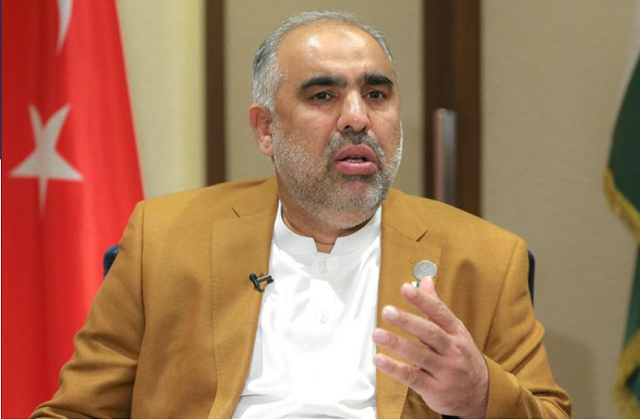 ---
ISLAMABAD:
The National Assembly speaker on Thursday ruled that the resignations of the two PML-N parliamentarians sent to the NA Secretariat earlier this month could not be "verified" therefore, they will not be accepted.
A day earlier, the two PML-N lawmakers appeared before the NA secretary and stated that they had sent their resignations to the party leadership and were unaware how they reached the NA Secretariat and urged the speaker of the lower house not to accept them.
On Thursday, NA Speaker Asad Qaiser ruled that the authenticity of the resignations could not be confirmed therefore, no further action would be taken on them.
"Both members have disowned their resignations received by National Assembly Secretariat on December 14 and both the members also called the resignations fake," the NA Secretariat said in a tweet.
Qaiser stated that the action on the resignations was taken according to law, rules, guidelines and decisions of the Supreme Court.
Last week, the National Assembly Secretariat had summoned Muhammad Sajjad (NA-14) and Murtaza Javed Abassi (NA-15), to finalise a date for appearing before the NA speaker for the confirmation of their resignations.
According to the NA Secretariat, two separate letters were dispatched to both the parliamentarians to contact the NA Secretariat in person within seven days so that the date for their appearance before the speaker could be finalised.
"They have been further informed that if they fail to respond, it would be construed that they have nothing to say and their resignations would be accepted as per rules," the official statement read.
Through the letters, both the MNAs were told that their resignations from the seats of National Assembly on their official letterheads were received on December 14, 2020 and their signatures were found genuine as per record of the NA Secretariat.
Earlier, in a statement, PML-N Vice President Maryam Nawaz had urged the lawmakers to ask the NA speaker to accept their resignations.
The PDM – an 11-party opposition alliance – with the avowed aim to dislodge the PTI government on December 14 had announced that all lawmakers from the opposition parties would submit their resignations from the assembly seats to their party leadership by December 31. It also set a deadline for the government to quit by January 31.
COMMENTS
Comments are moderated and generally will be posted if they are on-topic and not abusive.
For more information, please see our Comments FAQ