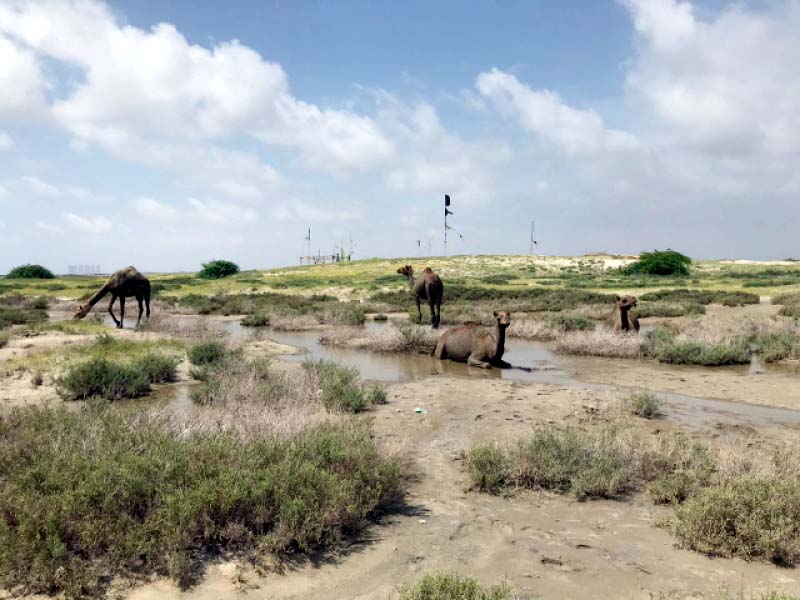 ---
The leaders of nationalist parties and activists said that they would support the Pakistan Democratic Movement (PDM) if opposition parties would use the platform to raise their voice against the establishment of the Pakistan Island Development Authority (PIDA).
The leaders of the Pakhtunkhwa Milli Awami Party (PKMAP), Sindh Progressive Party (SPP), Balochistan National Party (BNP), Awami Workers Party (AWP) and others participated in a conference organised by the Sindh United Party (SUP) on Monday, where they urged the Sindh and Balochistan governments to call a meeting of the Council of Common Interest and take measure for the withdrawal of the PIDA Ordinance, 2020.
Speaking on the occasion, SUP chief Syed Jalal Mehmood Shah said any step taken by the federal government in the name of developing Dingi and Bhandar islands was not just against the Constitution, but could also weaken the government.
"If the PDM opposition alliance takes the issue of the islands seriously and includes it in its agenda, then the political parties of Sindh will work with them," he said.
Moreover, SPP leader Dr Qadir Magsi demanded that Prime Minister Imran Khan gave the legal and moral justification for the federal government "taking over" the islands.
Saying that his party had rejected the PIDA Ordinance in the Senate, PKMAP chief Mahmood Khan Achakzai maintained that the problems of Sindh and Balochistan were not separate.
He said he was determined to follow the principles laid down in the 18th Amendment.
Former Balochistan chief minister Dr Abdul Malik Baloch claimed that former president Parvez Musharraf had also attempted to make Gwadar a federal entity, which reflected the mindset of taking the possession of the Sindh and Balochistan's islands.
"The Centre should clarify under which law the PIDA was created," he added.
Advocate Shahab Usto, a civil rights lawyer, said the controversial ordinance had rendered the coastal area as a piece land where there was no application of any constitution or law.
"The way the current rulers are running the country hints that they want to suspend the Constitution first so that they can run the country as per their will," he remarked.
Jamaat-e-Islami's Maulana Asadullah Bhutto, Awami National Party general secretary Younis Boneri, Pakistan Muslim League Nawaz's Nehal Hashmi and others also attended the conference.
Published in The Express Tribune, December 30th, 2020.