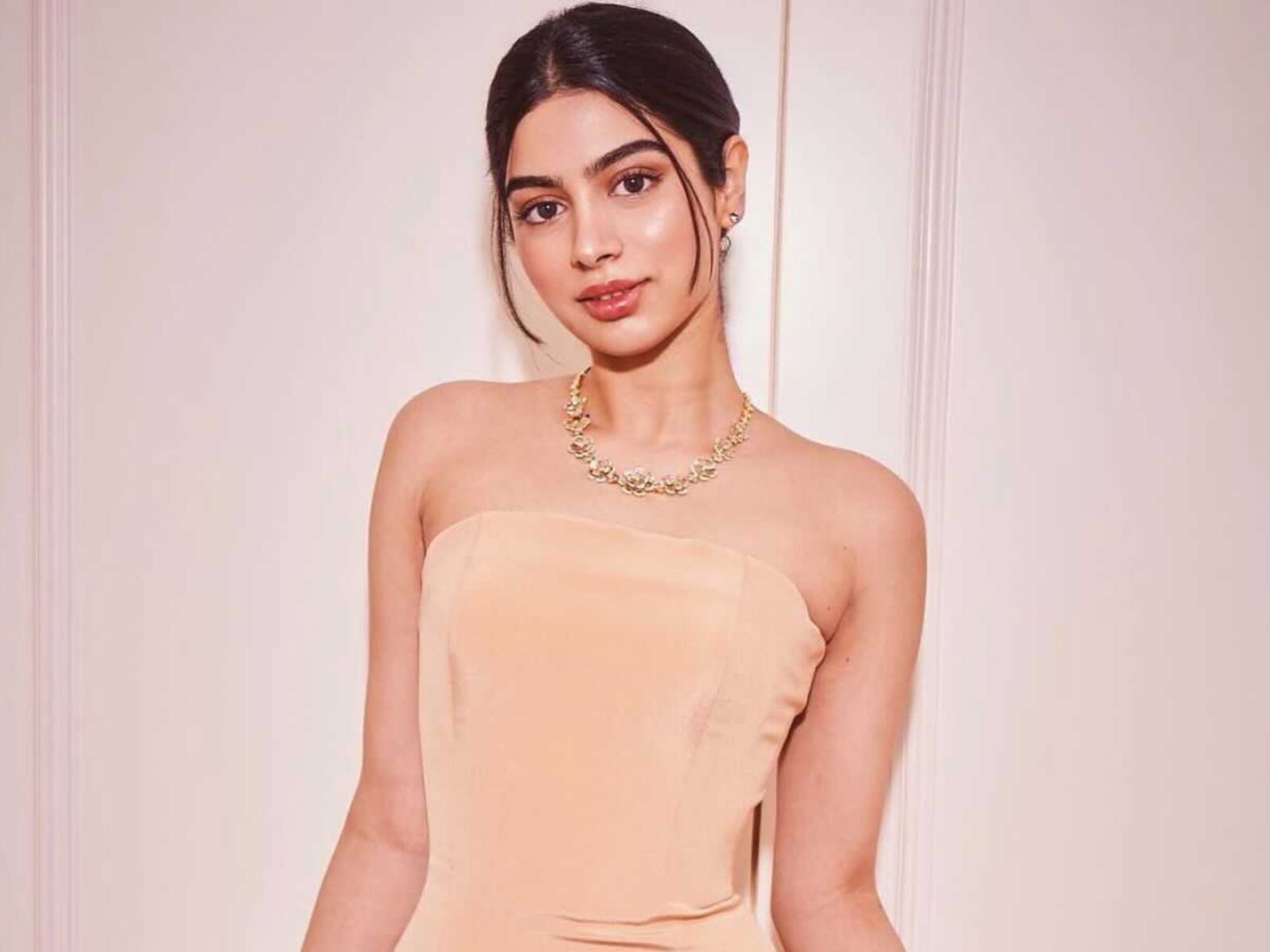 ---
Bollywood star-kids have always shared ample limelight, before they even understand the word itself. The actors and their children are always clicked by the paparazzi as fans are keen to know more about them. There are some star-kids like Aarav Kumar - Akshay Kumar and Twinkle Kapadia's first born - who don't really garner much fame, preferring to keep their lives rather private.
Then there are the likes of Kapoor kids, who - willingly or unwillingly - step into the fame way before making a debut. Such is an example of Khushi Kapoor.
The younger Kapoor sister was first noticed on Sridevi's social media accounts. Khushi, along with her elder sister Janhvi Kapoor, would often be seen in the family pictures alongside their parents, the late Bollywood superstar and their father Boney Kapoor. The sisters were then spotted on numerous weddings with Sridevi and became familiar with the relentless media chase.
The sisters later became prime focus during Sridevi's untimely demise in 2018. Janhvi was then just few months shy from her Bollywood debut back then, and managed to sustain a strong social media presence. With Dhadak and Gunjan Saxena: The Kargil Girl, Janhvi goes on to prove her mettle.
However, Khushi is yet to step into the world of glitz and glamour. But, that doesn't stop her from claiming a huge fan following already. The chic and fashionable sisters are sure to grab limelight, but in the recent case Khushi has been the talk of the town.
Fans argue that the 20-year-old would do Bollywood justice if she were to make it on screen, continuing the legacy of her legendary mother.
While she preferred keeping her personal life private, Khushi just recently made her Instagram account public that has already garnered 168K followers. She has been active on the photo-sharing platform since 2015. One of her recent posts includes a golden hour photo, surrounded by greenery while the sun reflects on her face. Khushi can be seen in voluminous 70's Hollywood curls, a baggy shirt paired with mom jeans.
The fashionista seems to nail the brief and seemingly always dress to impress. Here are few times we thought she was Bollywood ready!
COMMENTS
Comments are moderated and generally will be posted if they are on-topic and not abusive.
For more information, please see our Comments FAQ