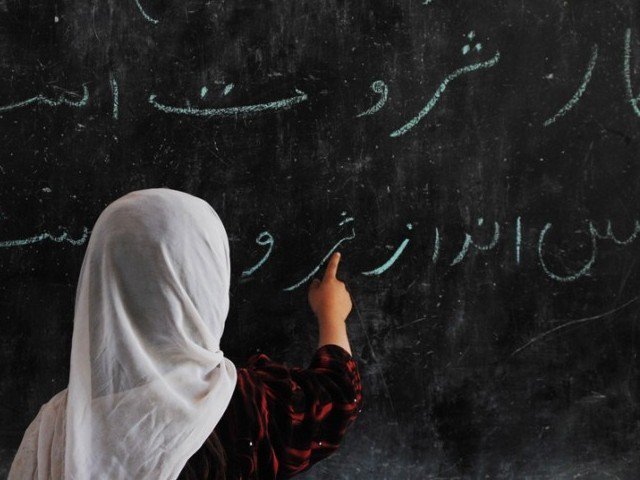 ---
ISLAMABAD:
As the government prepares a new education policy for the country per its planned uniform education system, the federal education ministry on Friday sought suggestions from all the provinces.
In this regard, the Federal Education Ministry Additional Secretary Mohiuddin Wani has sent letters to all provinces, vice-chancellors, educationists and other authorities associated with education for their input.
The letter, a copy of which is available with The Express Tribune, said that in the ongoing novel coronavirus (Covid-19) emergency, the education ministry at the federal level worked closely with the provincial and area governments to ensure a coordinated national response for young people of Pakistan.
"The need to coordinate resulted from a desire to ensure equity for all children and institutions across the country so that no area or region is left behind due to the decisions taken," it said.
It added that the interdependence of policy decisions within the education sector was a known phenomenon but requires national convergence on key education aspects such as educational stages (primary, middle, high etc.), a system of exam and admissions, teacher management standards, etc.
The education ministry, Wani said, was reaching out to all key stakeholders to develop a Pakistan Education Policy 2021, which would ensure equitable opportunities for all children across the country which does not restrict their development and employability. It subsequently sought input and feedback on the key aspects of policy convergence, the suggested chapters and topics to cover in the policy document such as standardizing educational stages and ages from ECE – tertiary education, inclusive education, accelerated learning and adult literacy, technical and vocational education in schools, skills training, standardizing transitions from school to college and university, standardizing data regimes for reporting on national and international education indicators and international collaboration
The federal education ministry asked all provinces to send in their proposals in January 2021. The initial draft of the new education policy will be finalized by the first week of February 2021. All stakeholders will be consulted again on the proposed policy between February and March, and then final approval of the new education policy will be taken by March 23.
Earlier, a national education policy had been finalised in 2009. But soon after, the letter said that the 18th amendment was passed and the subject of education was shifted to the provinces. The policy was not updated since.
COMMENTS
Comments are moderated and generally will be posted if they are on-topic and not abusive.
For more information, please see our Comments FAQ