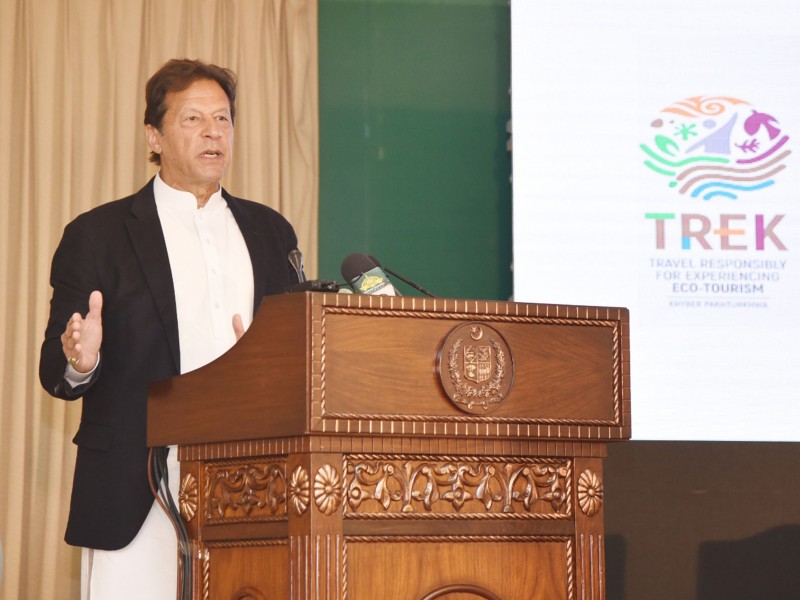 ---
While underlining the need for protection and preservation of environment in Pakistan, Prime Minister Imran Khan on Friday said that unplanned tourism has badly affected many tourist spots in the country, according to Radio Pakistan.
He said this while addressing a ceremony in Islamabad after witnessing an agreement signed between Khyber-Pakhtunkhwa (K-P) government and World Bank on ecotourism.
The premier emphasised that the model of development of tourist resorts should benefit the local population which would provide opportunities to earn livelihood to them. "It will make our tourism sector sustainable and help in preserving the tourist spots," he added.
Imran Khan lamented that unplanned tourism has badly affected the tourist spots such as Murree, Naraan and Nathia Gali. However, he added that the initiative taken by the K-P government today, involving waste collection and management and recycling, will go a long way in protecting the picturesque sites.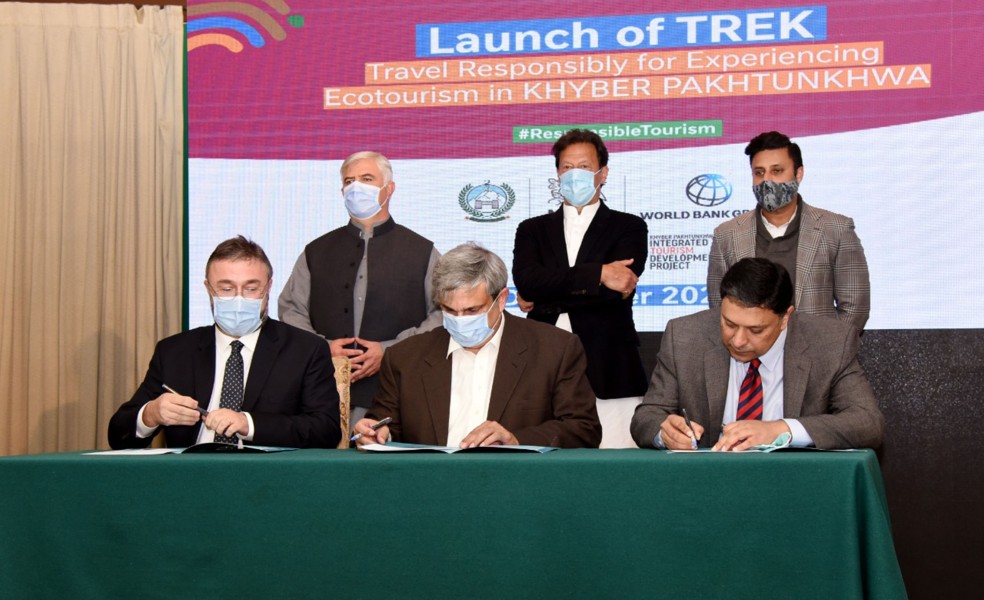 The prime minister expressed satisfaction that domestic tourism has reached record levels in the country.
Experts at a conference last month had underlined the need for a dedicated ecotourism policy for protecting cultural and biological diversity of picturesque tourist attractions across the country.
Massive sensitisation of all the stakeholders on ecotourism was imperative to purge the tourist attractions of haphazard constructions, posing a serious threat to the eco-system of those places, National Tourism Coordination Board (NTCB) Member Aftab Rana stressed at the one-day seminar.
The NTCB member said the country had enormous potential of ecotourism that was needed to be exploited for development of rural economies and uplift of locals' living standards.
"Pakistan is mainly a rural country and tourism can greatly contribute for socio-economic development of those areas which are otherwise neglected," he remarked.
Pakistan's tourism industry made great strides in the preceding years with a wider acknowledgement and interest from all corners.
The PTDC statistics revealed that at least 3.2 million foreigners visited Pakistan in 2019, out of which 17,000 were on tourist visas, Arab News reported.
In January, Forbes listed Pakistan among best 'under-the-radar trips of 2020'. However, tourism around the world including Pakistan took a bad hit after the emergence of Covid-19 pandemic.
COMMENTS
Comments are moderated and generally will be posted if they are on-topic and not abusive.
For more information, please see our Comments FAQ