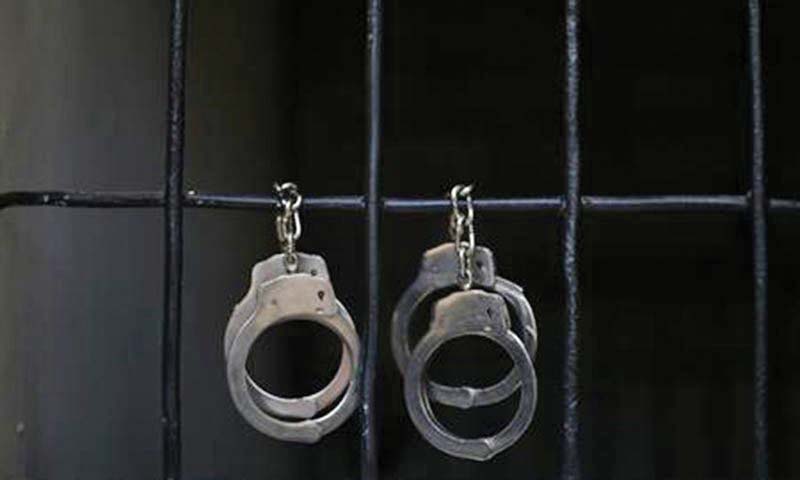 ---
KARACHI:
The police claimed on Sunday to have arrested two suspects involved in defrauding citizens by selling their cars using forged documents.
The two suspects, Danish Iqbal and Waqar Ahmed, were arrested by the Sharae Faisal Investigation Police from Lahore and shifted to Karachi. The duo had set up offices by the names of Al Razzaq Logistics and subsidiary of SB Logistics in Defence Housing Authority Phase I, where they used to take cars from owners on rent, promising to pay them profit, and sold them.
The culprits took at least 200 cars on rent from over 65 citizens in two years and even paid them a small amount of money to keep the owners satisfied, but sold them in rural Sindh with the help of forged papers. When the car owners asked them to return the cars, they made different excuses.
In September, Iqbal and Waqar went into hiding, following which the affected citizens registered over a dozen cases against them in Sharae Faisal, Gizri and other police stations.
Some of the car owners had managed to recover their vehicles from Karachi and the rural areas of the province with the help of trackers, while others were unable to trace theirs.
Iqbal and Ahmed had switched off their mobile phones to avoid the arrest, but the police managed to track them down in Lahore after conducting several raids and approaching investigation agencies.
The duo has been handed over to the Special Investigation Unit and Central Intelligence Agency police for interrogation, where they have reportedly confessed to their crimes. According to the police, the suspects said that they had paid Rs50,000 to Rs100,000 to owners renting out the latest Corolla model.
They further told the police that they had fled from Karachi after they faced losses and their clients started demanding their cars back.
A police official revealed that the arrested culprits may get benefit during the trial as the sections included in the cases against them were not strong enough, adding that was why they were not agreeing to compensate citizens for their losses.
Published in The Express Tribune, December 7th, 2020.
COMMENTS
Comments are moderated and generally will be posted if they are on-topic and not abusive.
For more information, please see our Comments FAQ