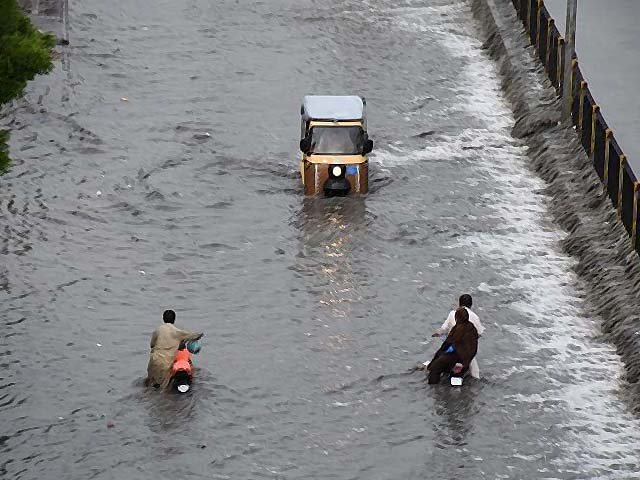 ---
A case was lodged on Wednesday pertaining to the deaths of three minor boys and a woman during monsoon rains this year. The four persons were killed after the boundary wall of a residential project collapsed at Dalmia Road three months ago.
The builder and owners of Saima Square One Tower and union officials of the building have been nominated in the FIR. The case was lodged after the completion of the inquiry by East SSP Sajid Sadozai.
According to the FIR, the wall fell due to the negligence of the nominated accused as they had been notified that the wall was about to collapse, given that water was leaking from its sides. The FIR states that the union officials ignored the matter; instead of taking care of it and finding a solution, they tried to erase evidence. The FIR states that the nominated persons put pressure on the families of the deceased against filing the case and threatened their lives.
The case was lodged at Sharae Faisal Police Station under Sections 319 and 201 read with Section 34 of Pakistan Penal Code. It was filed on the complaint of Noman Khan, uncle of Rafay Karim, who died in the incident.
The boundary wall of Saima Square One Tower fell during the monsoon rains, crushing Hussain, Muhammad Ali, Anum Rafiq and Rafay to death.
Published in The Express Tribune, December 3rd, 2020.
COMMENTS
Comments are moderated and generally will be posted if they are on-topic and not abusive.
For more information, please see our Comments FAQ