MULTAN:
Clashes broke out between political workers aligned with the Pakistan Democratic Movement (PDC) and the city administration of Multan on Saturday, two days ahead of the alliance's rally in the city.
The PDM is all set to hold a power show in Multan on Monday for which members of Pakistan Peoples Party (PPP) and Pakistan Muslim League-Nawaz (PML-N) have started gathering in the city.


The clashes broke out when activists tried to enter the Qasim Bagh Stadium in the southern Punjab city — the venue of the expected PDM gathering.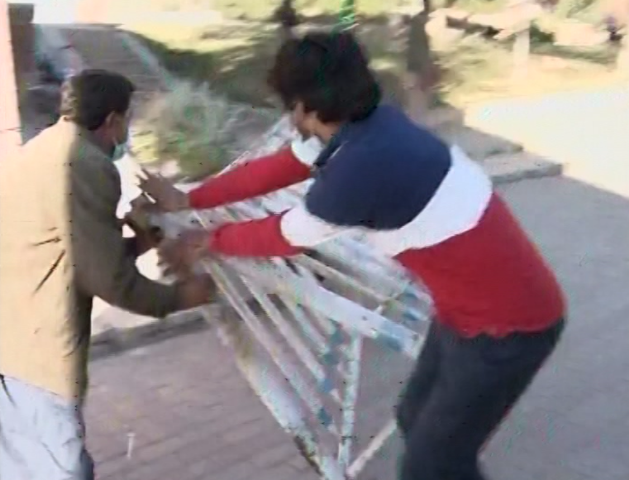 Activists were seen jumping over barricades placed outside the stadium and breaking the lock on the gate. They chanted slogans after getting inside the venue despite efforts by authorities to stop them from doing so.
The Islamabad High Court, in its decision on November 19, had placed a ban on all outdoor gatherings of more than 300 persons.
The NCOC also made a decision that no indoor event would be allowed and only outdoor events with a maximum of 300 guests would be allowed.
Containers were seen placed on all roads leading to Multan ahead of the PDM rally in the city. According to news reports, more than 200 political activists have been arrested.
It is being reported that Aseefa Bhutto will be addressing the rally on Monday as Bilawal Bhutto Zardari, who is spearheading the campaign from PPP, has recently tested positive for coronavirus and will be addressing the crowd through video link.