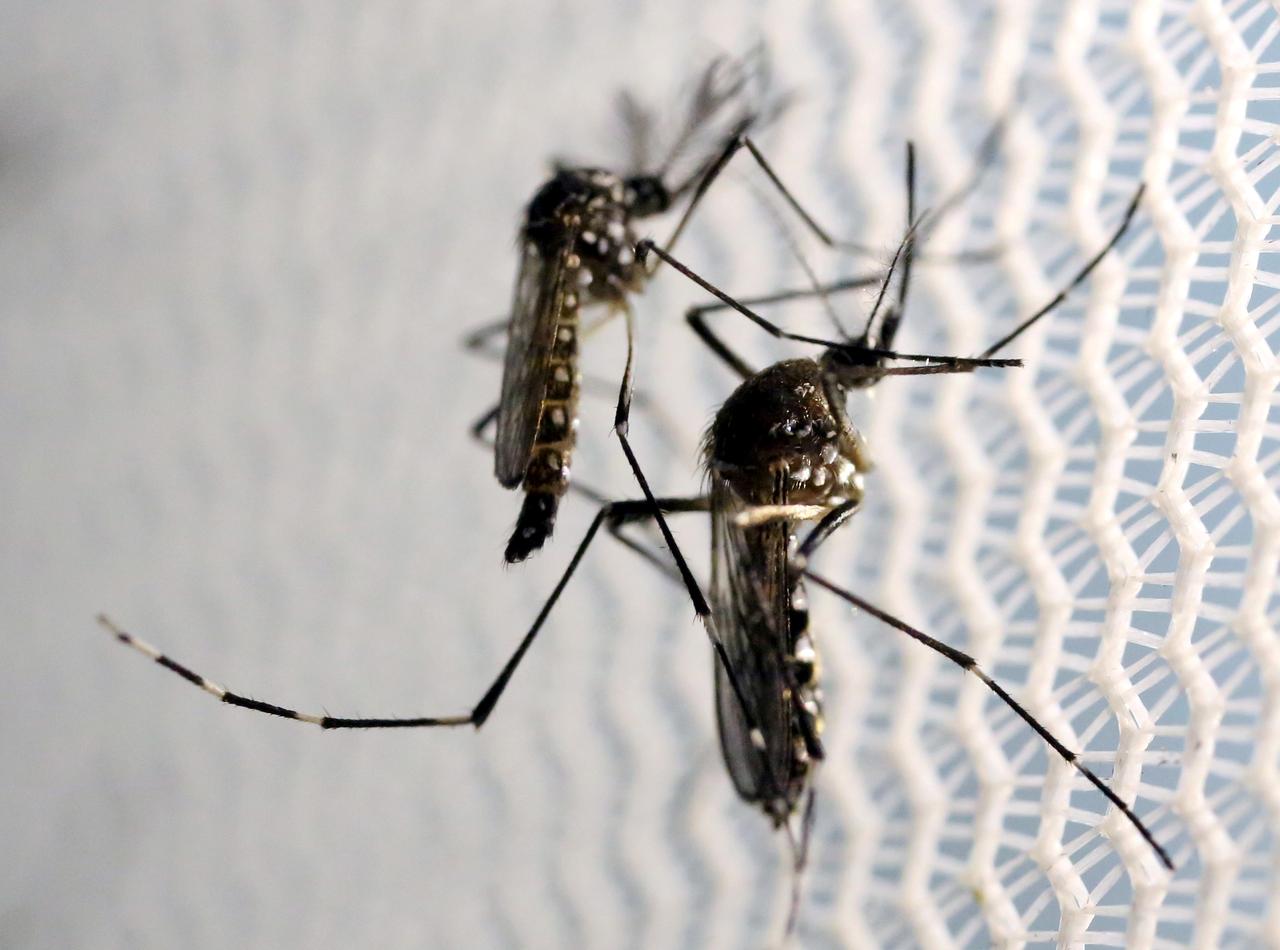 ---
PESHAWAR:
At a time when the Covid-19 health crisis continues to rock the boat across the country, another threat has reared its head in Khyber Pakhtunkhwa (K-P). Around this time, residents fear, dengue fever makes its annual appearance. However, due to the coronavirus pandemic, health officials in the province might not be as focused to deal with the upcoming health scare.
"The dengue (control) teams never visit here to create awareness among the public while people also do not take precautionary measures to protect themselves," said Nazar Khan, a resident of Peshawar.
According to Khan, the government claimed that it has spent money on awareness and other activities to stem the spread of the mosquito-borne disease, however, nothing on the ground has been done.
While Lady Reading Hospital Peshawar and Hayatabad Medical Complex confirmed there were no dengue patients admitted in these hospitals, Khyber Teaching Hospital said that it has admitted three patients recently.
Additional Director at Public Health Reference Lab at Khyber Medical University Peshawar, Dr Arif Khan, said that before the coronavirus pandemic hit the country, they were performing tests for dengue, but now they are doing 1,500 tests of COVID-19 every day.
Dr Arif Khan explained that the dengue test procedure is comparatively simpler and each hospital in the province has the capability to conduct dengue tests, adding that this year the dengue cases are quite low as compared to the previous year.
"With the help of the World Health Organisation we were trained earlier, along with the health staff of K-P, to visit Balochistan and other provinces to train (their) health professionals for treating dengue patients as well as how to detect the dengue larvae from the environment."
Speaking to The Express Tribune, a former union councillor, Syeda Javeria Khan, informed that when the local government system was in effect, a nazim and councillor would carry out the spraying drive in their area to inoculate it against the disease.
"The local body system proved effective as people could lodge their complaints with their representatives. They would (then) hold spray drives and clean areas to protect it from diseases including dengue," Syeda Javeria Khan added.
Dengue cases
According to the Malaria Control Programme, this year 52 confirmed dengue cases, while 444 suspected cases were reported from K-P.
The data mentioned that 47 people were discharged from the hospitals, but five are still receiving treatment.
As per the breakdown, five confirmed and eight suspected cases were from Abbottabad, 16 confirmed and 138 suspected from Batagram, seven confirmed while 17 suspected cases from Haripur were reported.
Meanwhile, Lower Kohistan reported five confirmed and 65 suspected cases, Shangla recorded seven confirmed and 59 suspected cases, Swabi had three confirmed infections and seven suspected cases.
Mardan reported three confirmed and three suspected cases, and Mansehra recorded three confirmed and 32 suspected cases.
Larva surveillance
Meanwhile, the Malaria Control Programme data revealed that the entomologists and larva surveillance teams inspected around 9,255,168 houses, with 9,140 houses testing positive for the presence of larvae.
The teams also checked 28,966,660 containers, with 16,404 reportedly positive for larvae.
Around 607,960 out-door sites were also inspected and 3,523 turned out to be infested with larvae, while 47,374 households were sprayed against dengue.
According to the programme officials, 221,681 community sessions were conducted, in which 1,476,361 males participated.
While 2,370,376 community sessions were held for females, where 1,913,461 females were present to gain awareness for dengue protection.
The officials apprised that 458 seminars and walks were arranged at educational institutions and other departments for dengue control, while 447,832 brochures were distributed among communities for the purpose of awareness.
Published in The Express Tribune, November 25th, 2020.
COMMENTS
Comments are moderated and generally will be posted if they are on-topic and not abusive.
For more information, please see our Comments FAQ