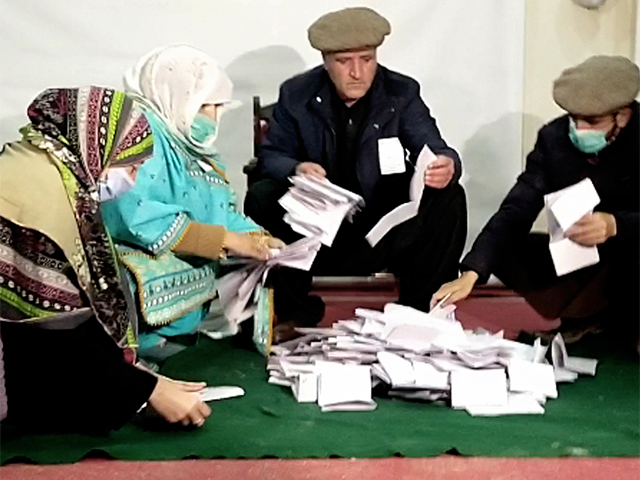 ---
GILGIT:
Syed Sohail Abbas, a PTI candidate, has won the Gilgit-III constituency of the Gilgit-Baltistan (G-B) Legislative Assembly in an election that was delayed for one week due to the death of the ruling PTI's former candidate Jafar Shah.
According to the unofficial results received from all the 77 polling stations of the constituency, Syed Sohail Abbas bagged 6,873 votes while the runner-up, an independent candidate Dr Muhammad Iqbal, received 4,678 votes. PML-Q's candidate Captain (retd) Muhammad Shafiq got 4,654 votes.
The PPP and the PML-N candidates respectively received 3,670 and 2,680 votes.
Prime Minister Imran Khan on November 15 staked claim on the G-B government after the PTI emerged as the biggest party in last Sunday's election for the region's legislative assembly.
According to the unofficial results of 23 constituencies of the G-B, the PTI bagged 10 seats, leading other major political parties, including the PPP with three seats, and PML-N with two seats.
The MWM had secured one seat after a seat adjustment with the PTI in one constituency, whereas independent candidates emerged victorious in seven constituencies, according to the unofficial results.