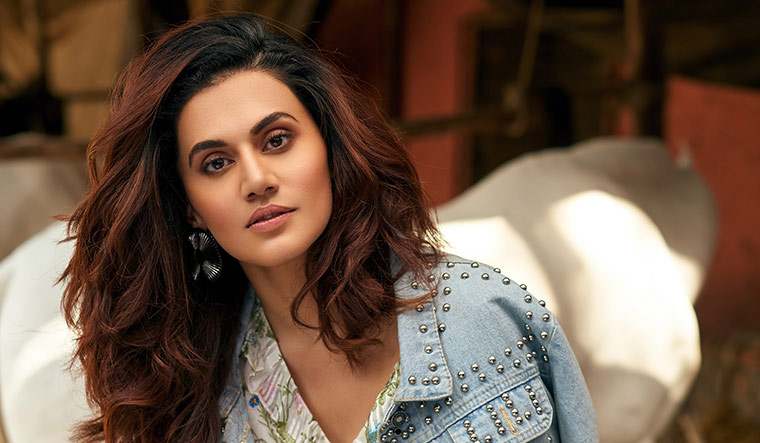 ---
Bollywood actor Tapsee Pannu, who is currently shooting for her upcoming film Rashmi Rocket in Gujarat, has recently revealed the struggles she faced during her initial days in the film industry.
Pannu, who has now established herself as a brilliant actor, in a recent interview with Filmfare recalled a time when producers were afraid of signing her. Reminiscing how she was being replaced without ado, Pannu confessed that once she even lost a role because the hero's wife didn't want her in the film.
"I've been replaced because the hero's wife didn't want me to be part of the film," Pannu stated. Once, she was dubbing for one of her films and she was told that the hero didn't like her dialogue so she should change it. When she refused to change it, they got a dubbing artiste to do it behind her back. She also said that there was a time when she was told to slash her price as the hero's previous film didn't work.
Pannu continued without naming that once there was a hero who wanted her introduction scene changed because he felt it would overpower his introduction scene. "These are the things that have happened in front of me, I don't know what's happened behind my back," remarked the Pink actor.
Asked how she dealt with all the horror, Pannu said she decided to take up films that will make her genuinely happy to go to work. She further added that there were particular male celebrities who exhibited hesitance before taking her as their leading lady because she had done many female-centric films.
However, the Thappad star expressed her gratitude towards her journey. Because "it might be a little harder and longer" she claimed, owing to her staunch choices, "but it's going to be one that I'm going to enjoy each day. It has worked out till now," the actor concluded.
Pannu currently has many interesting projects in the pipeline, including Haseen Dilruba, Rashmi Rocket and Loop Lapeta.
Have something to add to the story? Share it in the comments below.