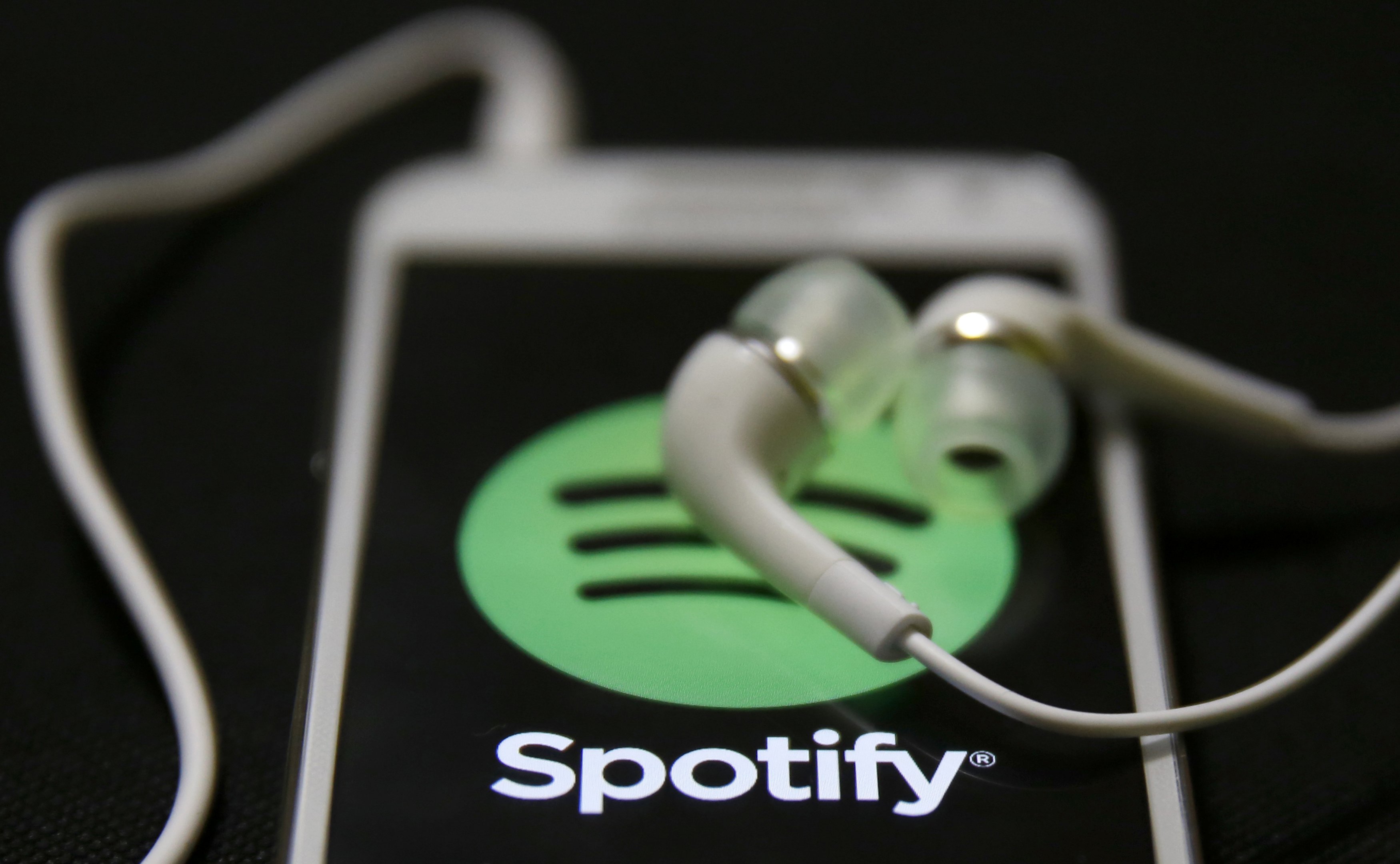 ---
KARACHI:
Spotify might soon be making its official entry in Pakistan. Earlier last week, the Swedish company created a verified Instagram account for Pakistan which has over 14k followers. To add fuel to the conversation, popular singer Shamoon Ismail took to Twitter to claim that Spotify is indeed launching in Pakistan.
"I confirm Spotify is coming to Pakistan," Ismail had said on Twitter. Considering that this year alone Spotify launched in 13 new markets across Europe, bringing the total number of markets to 92, it is highly likely that the streaming service would come in Pakistan sooner rather than later.
That being said, the real question relates to the extent to which it can address the woes of the music industry in Pakistan. Stakeholders, who have long lamented the state of affairs in relation to the monetisation of their art in the country, have rejoiced the prospect of a global platform making an entry.
"It is the best music streaming app, period. It is intelligent and extremely user friendly at the same time. So happy that it's officially coming to Pakistan," singer-songwriter and one half of the band Strings, Bilal Maqsood told The Express Tribune.
Other veterans like Maqsood, who witnessed the ups and downs of the music business for decades, have also expressed the same optimism on the subject. "The launch of Spotify in Pakistan might be the catalyst that we need to help give Pakistani music the boost it needs," said ex-Awaz front man Haroon Shahid.
Singer and producer Abbas Ali Khan believes that a platform like Spotify could end up being a game changer for Pakistani artists. According to Khan, where local streaming services failed, Spotify could prove itself otherwise.
"Spotify Pakistan in these times could be a fresh breath of air that artists can look forward to. It will encourage artists (who were just working for passion till now) to create more art and look forward to some compensation as well," he said.
For guitarist Asad Ahmad, it is a plus for both sides. "If in fact Spotify does launch, I believe that both musicians and listeners will benefit from it. For the latter anyone can access anything at any time from over 60 million tunes. As far as muscinas are concerned, you can earn money from streaming," Ahmad said. "Once Spotify comes in, others like Deezer and Apple Music will follow suit. It will be the death of all local services and rightfully so. You cannot compete with international platforms. "
The relatively newer crop of artists appeared quite excited over this prospect, perhaps even more than their predecessors.
Like Khan and Ahmad, popular YouTuber and musician, Taimoor Salahuddin aka Mooroo also talked about how unlike local streaming services, Spotify can actually help local artist earn for their work. "I think with all the platforms that already existed in Pakistan as far as monetisation was concerned, none of them paid us. They paid initially and then all of them went down the drain. If a platform is coming on a much larger scale, similar to how YouTube's official launch helped local content creators earn, Spotify will do the same for musicians. So I think it's great," he said.
Guitarist Zain Peerzada of Takatak fame commented on how such a platform would provide more transparency to artists, something previously unheard of.
"It would be a big game changer. With Spotify even if you get a dollar they break it down for you. This is something a lot of Pakistani streaming platforms have promised but completely botched," Peerzada said.
Singer Natasha Baig shared how it will encourage artist like herself to release more music. "To be honest it is the best news I have ever got amid pandemic. Some of the artists were losing hope but now I think this news is going to bring them back on their feet. If Spotify is coming to Pakistan I can't wait to release more and more music," she said.
Tamasha frontman Bilal Ahmad elaborated further on such kind of news pushing artists in the right direction "Music requires investment, which is a particularly tough thing to maintain provided you can only earn from either promotion partnerships, or live shows. Having a native digital platform that pays regular royalties to local musicians is somewhat of a dream. If the Spotify things work out, there is sure to be an influx in the industry when it comes to music and listening audiences," he said.
Bayaan's bass player Haider Abbas noted that the band itself benefited greatly by putting its music on the platform, with 50% of their audiences coming from India. "Through Spotify we have been able to generate a good amount of revue since 2019, which is when Bayaan joined. So once Spotify comes to Pakistan I am sure its listenership will substantially grow and then there's no going back," Abbas said.
Have something to add to the story? Share in the comments below.
COMMENTS (1)
Comments are moderated and generally will be posted if they are on-topic and not abusive.
For more information, please see our Comments FAQ