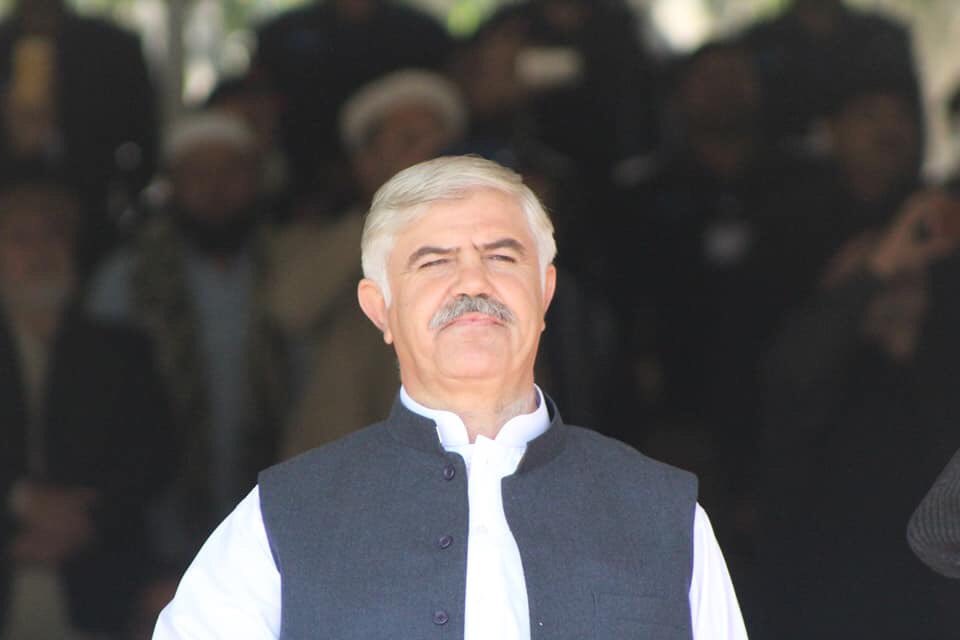 ---
ISLAMABAD:
The chief executive of the province has turned out to be a debt-free billionaire and the richest man in the provincial legislature while his education minister is among the poorest cabinet members.
This was disclosed as the Election Commission of Pakistan on Thursday released details of assets held by members of the Khyber-Pakhtunkhawa (K-P) provincial assembly.
The assets, which were declared by the lawmakers as part of an annual process whereby all lawmakers have to submit asset declarations to the apex poll body, showed that K-P Chief Minister Mahmood Khan owned assets worth Rs2.86 billion. Mahmood's asset declarations before the 2018 general elections said that he owned 87 kanals of agricultural land along with 1,050 shops in the Matta Tehsil of Swat. Apart from this immovable property, his movable assets included 35 tolas of gold owned by his wife and around Rs43.5 million in cash in banks. He did not own a car nor was there any debt against him.
The ECP report further said that K-P Assembly Speaker Mushtaq Ahmed Ghani holds assets worth Rs50 million.
Provincial minister Shaukat Yousafzai owns assets worth Rs5.5 million, while fellow cabinet member Akbar Ayub owns assets worth Rs230 million.
Provincial minister Shah Muhammad Wazir showed that he owned assets worth Rs8.3 million.
K-P Education Minister Shahram Tarakai was perhaps the poorest cabinet member. Believed by some to be amongst the richest, Tarakai showed that he only owned assets worth Rs4.6 million. In 2018, he showed assets including around Rs1.8 million in cash and bank accounts, around Rs0.78 million in jewellery, Rs1.2 million in other valuables and 2,000 shares in a company.
Atif Khan the former provincial minister who was ejected from the provincial cabinet owns assets worth Rs20 million.
Federal Defence Minister Pervez Khattak's son owns assets worth Rs22.5 million, while his brother Liaquat owns assets worth Rs180 million.
Amongst the opposition benches, Awami National Party's (ANP) Samar Bilour owns assets worth Rs45.6 million.
The Leader of the Opposition Akram Khan Durrani owned assets worth just Rs7.7 million, Jamiat Ulema-e-Islam Fazl (JUI-F) leader Maulana Fazlur Rehman's brother Maulana Lutfur Rehman owned assets worth Rs57 million.
Pakistan Peoples Party's (PPP) vocal member Night Orakzai own assets worth Rs10 million, Naeema Kishawar owns assets worth Rs230 million.
Published in The Express Tribune, November 13th, 2020.
COMMENTS
Comments are moderated and generally will be posted if they are on-topic and not abusive.
For more information, please see our Comments FAQ