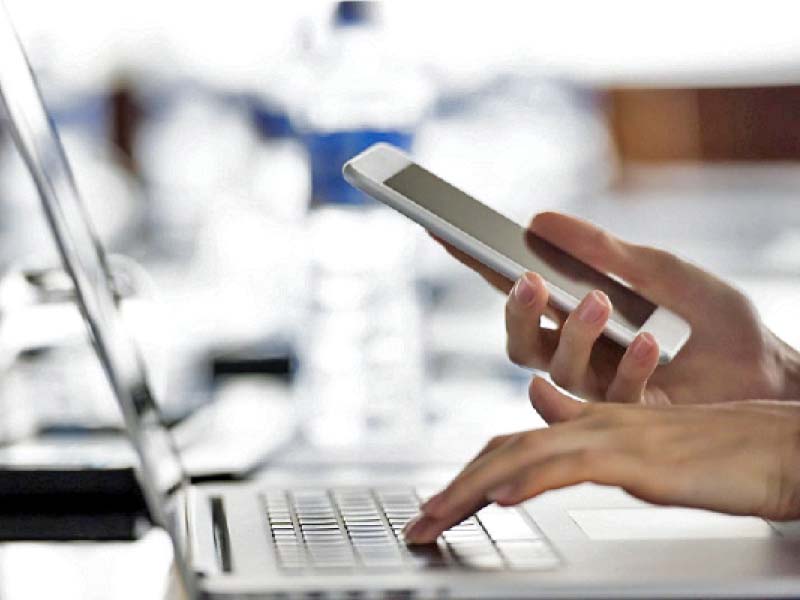 ---
ISLAMABAD:
The advent of modern technology would have ultimately resulted in a more connected and digital-savvy world, the advent of the novel coronavirus (Covid-19) has catalysed its adoption and along with it hastened the onset of its many benefits and pitfalls.
This was discussed by speakers on Monday during a roundtable on the 'Technological transformation in Pakistan: An asset or a liability'. The discussion had been organised by the Centre for Global and Strategic Studies (CGSS) and the Hanns Seidel Foundation Pakistan (HSFP) in the capital.
Former Information and Broadcasting minister and CGSS Advisory Board's Senior Member Ashfaq Gondal said that technological advancement has become a prerequisite for the country's development.
With rapid developments in the field of science and technology along with increased digitisation across the globe, he said that critical fields such as healthcare and education, among others, have largely been transformed. It is therefore imperative to analyse these developments, discuss the challenges and their possible solutions, he stressed.
HSFP Resident Representative Dr Steffen Kudella remarked that artificial intelligence can change the world and presents the greatest challenge to our collective future.
On the one hand, computers and robots are taking over jobs which could lead to an economy which is controlled by a handful of technical experts with unprecedented levels of unemployment, he said. But on the other, he recognised that technological advancement provides hope for better facilities such as healthcare and even traffic control.
However, he was sceptical as to who this development actually serves.
Former GHQ chief technology officer Tariq Malik said that the novel coronavirus (Covid-19) pandemic catalysed digitisation of the global economy, adding that it did not matter where work was being done from as long as it was being carried out.
On the consumer end - where the greatest difficulties are faced, he said that there has been a switch from physical retail to e-commerce while in-person services such as healthcare and education services have also shifted online. "We must invest in digital technologies in agriculture, taxation, logistics and security," he added.
Centre of Information Technology (CIT) Director-General Ammar Jaffri said that there is a need to invest in a bigger database to monitor large-scale activity while the digital footprint should spread across the country.
Transact Advisory Services Senior Law Expert and Managing Partner Barrister Waqas Qureshi stated that technology is an ecosystem connected to other ecosystems. He lamented that given the rampant evolution of technology, the law failed to match its pace.
It was concluded that Pakistan needs to reevaluate its position in today's digital economy, stressing on cybersecurity. A comprehensive policy in this regard needed to be devised, the panellists agreed.
Published in The Express Tribune, November 10th, 2020.
COMMENTS
Comments are moderated and generally will be posted if they are on-topic and not abusive.
For more information, please see our Comments FAQ