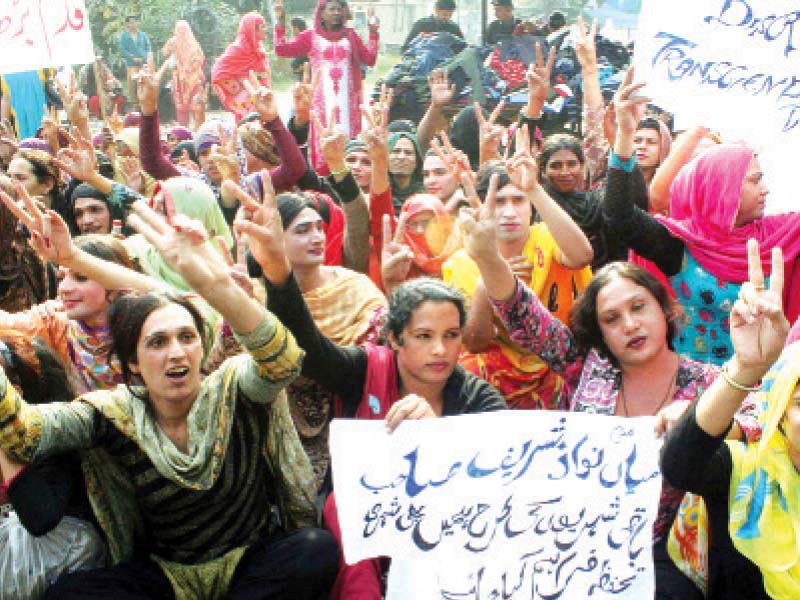 ---
ISLAMABAD:
A transgender activist Nayyab Ali on Monday demanded the authorities in the federal capital to investigate the violent attack, accusing the police of inaction in the matter.
Ali said that fellow transgender Heera Malik was allegedly attacked and tortured by unidentified men on October 31 in Sector F-11 of the federal capital.
Even though a complaint was filed, Ali said the police have yet to register a First Information Report (FIR) for the incident while constantly shifting responsibility to another station.
"We face discrimination and harassment daily and are excluded from society," she lamented during a news briefing. A recent spell of violence against the transgender community, she said, is highly disturbing.
"Many of us are afraid to venture out [of our homes] due to fear of attacks".
Ali urged the government to ensure the implementation of Transgender Persons Act 2018, to prevent such incidents from taking place in the future.
Earlier in October, Ali had said that another transgender person was seriously injured after being shot while returning to Shah Mansoor after performing at a musical concert in Buner.
"The authorities must take serious steps to investigate these brutal attacks and killings," Ali lamented. She added that the authorities need to ensure the safety of the transgender community as they are amongst the most vulnerable sections of society.
The law, Ali said, explicitly prohibits the discrimination and harassment of transgenders and protects their right to access public spaces. While the law was promulgated, its implementation remains weak as the community still faces rampant violence.
The PTA also claimed that in certain incidents, the authorities are complicit in discrimination and harassment .
Published in The Express Tribune, November 10th, 2020.