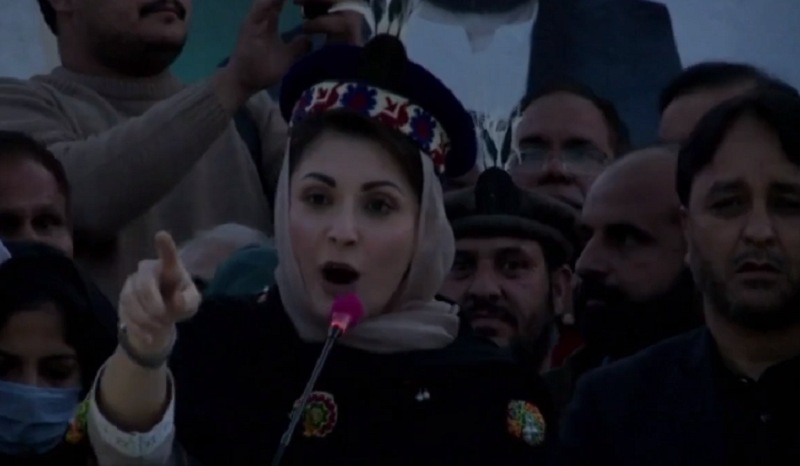 ---
Pakistan Muslim League-Nawaz (PML-N) Vice-President Maryam Nawaz has lashed out at the party "turncoats" who she said switched their loyalties under duress ahead of general election in Gilgit-Baltistan (G-B).
"Some PML-N members have become turncoats and these are the people who enjoyed all benefits during heydays and changed their loyalties during difficult times," Maryam said while asking her supporters not to vote for those who could not endure pressure.
Maryam was addressing a rally in Chilas on Sunday, an area of G-B, where she asked her supporters to set a new precedent in the elections by rejecting opportunists who change parties for their personal gains. "The one who could not even stand for himself how would he fight for people's rights."
The mass defection in the PML-N G-B chapter ahead of elections has weakened its position in the region.
Over a dozen political and religious parties – including the country's three major parties Pakistan Tehreek-e-Insaf (PTI), Pakistan Peoples Party (PPP) and PML-N – are contesting the polls scheduled to be held on November 15.
Maryam asked the crowd to vote for her party in the upcoming elections and also remain cautious against alleged rigging in the polls.
"Don't let anyone steal your vote.. you have to cast ballots and also protect it from theft on the day of election," she added.
COMMENTS
Comments are moderated and generally will be posted if they are on-topic and not abusive.
For more information, please see our Comments FAQ