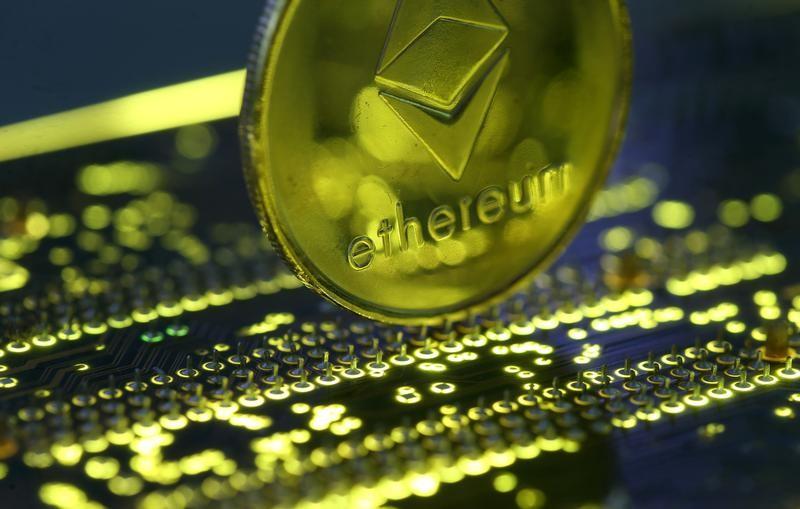 ---
The Sindh High Court granted time to the Centre yet again on Thursday in the plea against the ban on cryptocurrency.
Hearing the case, a two-member bench comprising Justice KK Agha and Justice Amjad Ali Sahito warned the federal government that this was the last extension being granted.
During the hearing, the deputy attorney-general sought time from the court for the finance ministry to submit its reply.
The lawyer representing the State Bank of Pakistan maintained there was no ban on cryptocurrency in the country, prompting Justice Sahito to ask about digital currency transactions and safety concerns.
"You are saying that you did not prevent anyone from doing business using digital currency? But you are also not giving any guarantee of security?" asked Justice Sahito.
The petitioner, who has prayed the court to restrict the Federal Investigation Agency from taking action against those using digital currency, informed the court that the SBP was not opening bitcoin accounts.
At this, the SBP's counsel told the court that cryptocurrency has not been regularised in Pakistan and the bank has only issued warnings.
The bench adjourned the hearing till December 17 while summoning the deputy director of the FIA's cybercrime wing in personal capacity and granting the federal government a final extension.
Off the ECL
Meanwhile, another two-member bench, headed by Justice Muhammad Iqbal Kalhoro ordered the removal of provincial advisor Aijaz Jakhrani from the Exit Control List (ECL).
Jakhrani's counsel maintained that his client's name was included in the ECL on the basis of mala fide intent and motivated by desire to exact political revenge. He argued that the superior judiciary had clarified in the cases of Ayyan Ali and former president Pervez Musharraf that names cannot be included in the ECL on the basis of inquiries. He prayed the court that his client's name be removed from the ECL.
The court accepted the plea and ordered removal of Jakhrani's name from the ECL.
Jakhrani, the adviser to the Sindh CM on prisons, is facing two inquiries and one reference pertaining to assets beyond means and fake accounts.
Bail extended
Hearing the bail plea of former provincial minister Sharjeel Memon, the bench restrained the National Accountability Bureau from arresting Memon and extended his bail till December 10.
During the hearing, the NAB prosecutor maintained that there is an inquiry underway against Memon. "I don't know what the inquiry is about," he said, however, asking the court to grant him some time to submit his reply.
Memon's counsel contended that the anti-graft watchdog was carrying out 'secret' inquiries against his client. He prayed the court to seek details of the inquiry and maintained that his client fears arrest by NAB.
The court restrained NAB from arresting Memon in any secret inquiry and sought complete records of the case from the investigation officer, while extending Memon's bail.
Published in The Express Tribune, November 6th, 2020.