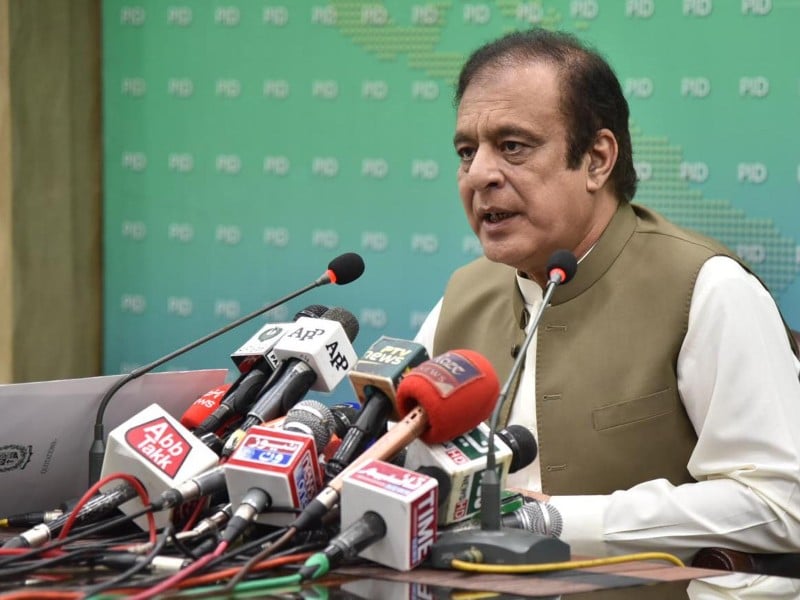 ---
ISLAMABAD:
Federal Minister for Information and Broadcasting Senator Shibli Faraz on Wednesday said that Prime Minister Imran Khan's announcement for the provision of affordable power to industries was another important step towards creating employment opportunities for people and stabilising the economy.
The minister's remarks came a day after Prime Minister Imran Khan unveiled a major relief package of electricity tariff for general, small and medium industries to encourage higher power consumption and manufacturing.
"The initiative to supply electricity to small and medium enterprises at subsidised rates will help run factories and also benefit poor workers," wrote the minister on his tweeter handle.
"Delivering relief to the people was top priority of the government," added the minister.
Under the package, all industries will be exempted from peak-hours charging for the next three years. Small and medium enterprises using additional power than their consumption in their previous bills will be given a discount of 50% on extra units till June 30 next year.
According to the package, all industries will be provided electricity at a discount of 25 per cent on the additional units they use based on their previous bills for the next three years.
While addressing the post-cabinet news conference on Tuesday, Faraz, the government had decided that small and medium enterprises (SMEs) would get additional electricity at reduced rates from the first of current month till 30th of June next year.
Similarly, the industry would be provided electricity at off-peak hours rate round-the-clock throughout the year, the minister added.
Faraz noted that the national economy had recovered considerably during the past few months. The construction industry witnessed a boom after easing of restrictions imposed after the outbreak of coronavirus in March, with increase in the sale of cement and other material.
The significant growth in exports and improvement in the textile sector were also a manifestation of improvement in the economy, he added.
COMMENTS
Comments are moderated and generally will be posted if they are on-topic and not abusive.
For more information, please see our Comments FAQ