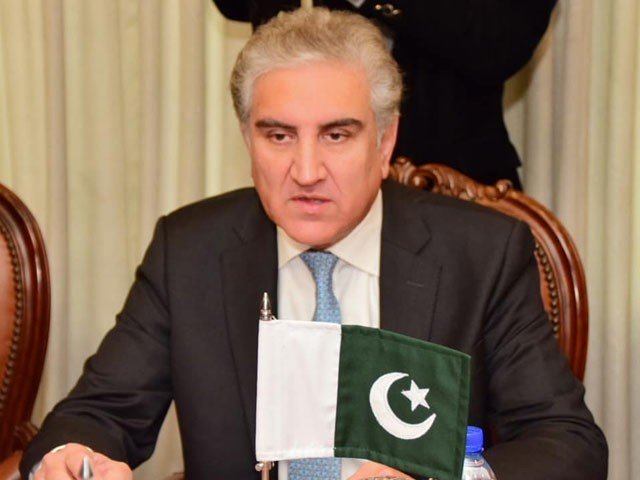 ---
ISLAMABAD:
Foreign Minister Shah Mahmood Qureshi lauded on Wednesday Turkish President Recep Tayyip Erdogan's clear stance against the growing trend of Islamophobia.
In a telephonic conversation, the FM felicitated his Turkish counterpart Mevlut Cavusoglu on Turkey's 97th Republic Day, and also discussed bilateral relations and matters of mutual interest.
Furthermore, Qureshi thanked the Turkish minister for supporting Pakistan on FATF. Cavusoglu appreciated Pakistan's efforts regarding successful implementation of the FATF action plan. He also commended Prime Minister Imran Khan's statement on Islamophobia.
The Turkish minister also expressed grief on and condoled the loss of lives in the Peshawar blast.
On October 26, Pakistan's parliament passed a resolution urging the government to recall its envoy from Paris.
Today, Prime Minister Imran Khan wrote letters to heads of Muslim states urging them to "act collectively" and counter the growth of Islamophobia in non-Muslim countries, especially in European nations.
Anger has grown in the Muslim world over remarks by French President Emmanuel Macron in a row over blasphemous cartoons.
The dispute has its roots in a knife attack outside a French school on Oct. 16, in which a man of Chechen origin beheaded Samuel Paty, a teacher who had shown pupils the cartoons in a civics lesson on freedom of speech.
A day ago, on October 27, Turkish leader Tayyip Erdogan also asked his compatriots to stop buying French goods in the latest expression of anger in the Muslim world over blasphemous images displayed in France.
In Bangladesh, the same day, protesters held placards with a caricature of French President Emmanuel Macron and the words: "Macron is the enemy of peace".
Erdogan said France was pursuing an anti-Islam agenda.