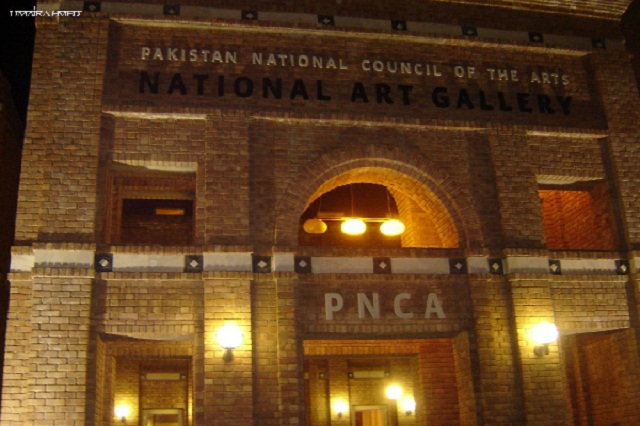 ---
ISLAMABAD:
Reading is the beginning of telling stories as it teaches you how to capture the audience's attention and hold on to it.
This was stated on Thursday by prominent filmmaker Nadeem Baig as he spoke to the inaugural filmmaking class of the Pakistan National Council of the Arts (PNCA). The council launched a year-long online filmmaking course this year.
Baig, who made films such as 'Jawani Phir nei Aani' and 'Punjab Nahi Jaungi', as either the director, producer, or writer, has been a part of the film industry since 2009.
The multi-talented filmmaker traced his career, noting that he stumbled into the field.
"I was a student of science in college but it all changed when I ended up going to a live reading session," Baig said, adding that there, he looked at a shelf full of various books with fascination. The first book that he picked up from the shelf was about writing screenplays.
"It all began there and I started as an editor after my first creative project was to tell a story in a minute, which was extremely challenging," he said.
While Baig entered the industry at a time when it was beginning to see a revival, he said that his break actually came on the smaller screen with sitcoms and drama serials.
Since the beginning, I had an inclination towards comedies and wanted to create a sitcom and created the famous 'Family Front'. He detailed how he then went on to work on hit shows such as 'Azar ki aye gi baraat'. After several successful serials, Baig said he turned towards films with his latest offering 'London nahi jaunga' with Humayun Saeed currently in production.
Over the years, Baig said he learnt that keeping a hold of the film's objective and capturing its heart is key to having an impact on the audience.
Published in The Express Tribune, October 23rd, 2020.
COMMENTS
Comments are moderated and generally will be posted if they are on-topic and not abusive.
For more information, please see our Comments FAQ