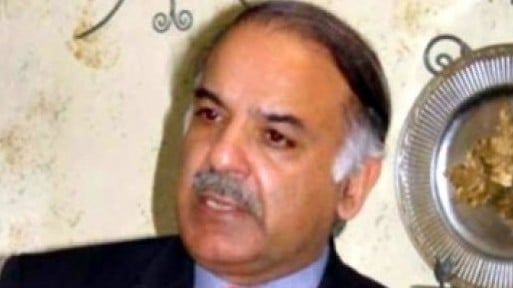 ---
LAHORE: Chief Minister Shahbaz Sharif on Sunday alleged that the previous government had changed the original plans for the Lahore Ring Road to boost the value of their real estate investments.

Addressing the budget session in the Punjab Assembly the CM stated that the modifications had cost the exchequer billions of rupees.

The session started an hour after the scheduled time. The CM's speech was punctuated by loud desk-drumming by PML-N cabinet minister's including Nadeem Kamran (food), Chaudhry Ghafoor (jails) and Ehsanud Din Qureshi (Auqaf).

Shahbaz Sharif proclaimed that the Ring Road project, the 'masterpiece' of the PML-N had been reduced to a blundering design for the personal benefit of some. He stated that the eastern alignment was changed and the road was made to go through the middle of the city.

"Ring roads throughout the world are constructed around cities and not through them. The alignment of the ring road was changed at the cost of billions of rupees of public money. That money could have been saved had the original design approved by the PML-N government been followed to the letter", said Shahbaz Sharif.

Soon after his speech, the CM made his way out of the house and was followed by several PML-N MPAs, who slowly but steadily trickled out.

In the absence of PML-N ministers, PPP members were quick to realise that this was an opportune time to criticise them.

"They (PML-N members) are ignoring the miseries befalling the people", lamented a female member.

MPA Amna Buttar added, "The ministers are not bothered about the budget debate or public issues. They were just here in obeisance to the chief minister".

"It seems unjust that the Punjab government grants Rs60 million to Chand Bagh School, where a poor man can never dream of educating his child. And meanwhile, hundreds of underprivileged children in Lahore sit studying under the shade of little more than scanty trees in decrepit educational facilities. It is even stranger that the CM's Secretariat alone expends Rs6 million every day", added Amna.

Following Buttar's comments, PML-N MPA Dr Ashraf Chohan stood up and criticised PPP MPAs for functioning both as opposition as well as coalition partners. Ignoring Speaker Rana Iqbal's request to remain silent, Chohan continued bashing the PPP until Javed Hassan Gujjar jumped in and announced that the PML-N government could never be stable without the PPP support.

Speaker Rana Muhammad Iqbal presided over the session.

Published in The Express Tribune, June 21st, 2010.
COMMENTS
Comments are moderated and generally will be posted if they are on-topic and not abusive.
For more information, please see our Comments FAQ