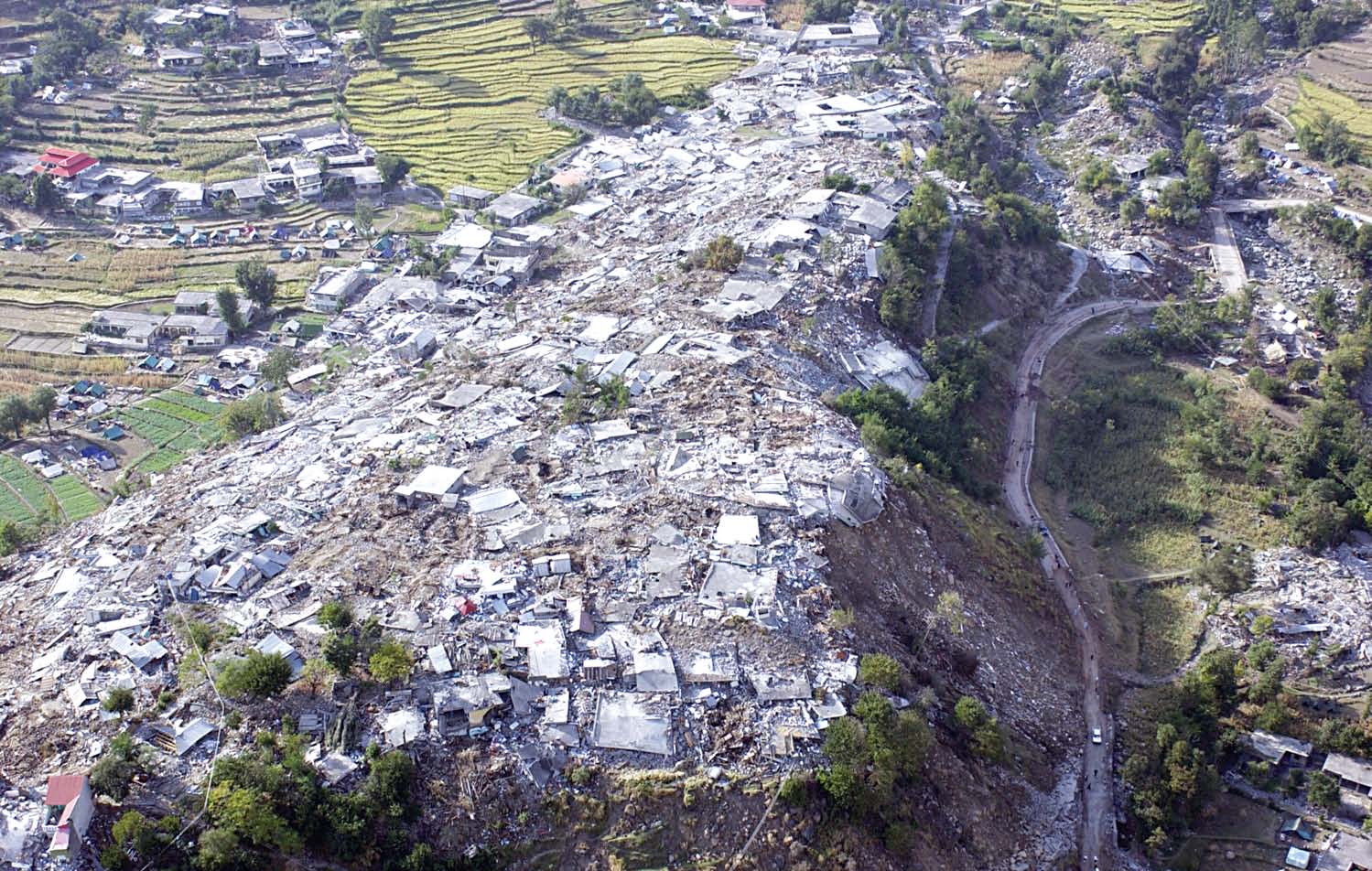 ---
ISLAMABAD:
The Earthquake Reconstruction and Rehabilitation Authority (Erra) planned to build New Balakot City under public-private partnership, the development work on the city would start in two months, its chairman Lt Gen Muhammad Afzal said on Wednesday.
Talking to a delegation of local elders, led by Gen (retd) Abdul Qayyum, Special Assistant to Khyber Pakhtunkhwa Chief Minister Syed Ahmed Hussain Shah and Federal Parliamentary Secretary Haji Saleh Muhammad Khan, the Erra chief said the new city would be a modern living conditions for its residents.
Lt Gen Afzal, who also heads the National Disaster Management Authority (NDMA), told the delegation that the project would comprise 2,275 plots for the victims of 2005 earthquake, 4,648 residential plots, earthquake museum, shopping plazas, adventure trail, golf course, school, college and hospital.
"Erra plans to build New Balakot City under the public-private partnership," Afzal said. "Under the vision of building a modern business city, the project will also attract investment in tourism, promote domestic and international tourism in the region and strengthen the local gemstone sector," he added.
Erra was established in October 2005, two weeks after a devastating earthquake destroyed parts of Khyber Pakhtunkhwa and Azad Jammu and Kashmir. Balakot was one of the worst-affected cities by the earthquake. Hence, the government decided to rebuild the city at new site in Bakrial.
Subsequently, 11,436 kanals of agricultural land and 4,160 kanals of forests land were acquired and handed over to the Khyber Pakhtunkhwa government in Bakrial. However, the project was shelved in 2014 due to disputes over land acquisition and prices with the local population.
Later, the Supreme Court took suo moto notice of the delay in the construction of New Balakot City and set up a judicial commission. The then chief justice directed the finance ministry to immediately release Rs1 billion to Erra for the construction of the project, however, the decision has yet to be implemented.
"Insha Allah, we will start the development work on New Balakot City within two months," Lt Gen Afzal told the local elders. "Prime Minister Imran Khan will inaugurate the project," he added. "We are trying to build this city, which will be connected to all the tourist centres of Mansehra district."
Earlier, Syed Ahmed Hussain Shah apprised the Erra chief that the victims of the Balakot Red Zone had been living in shelters for the last 15 years. He urged the Erra chairman to take immediate steps to start the construction work in Bakrial.
Gen (retd) Abdul Qayyum thanked Gen Afzal for working on the New Balakot City project. The delegation also thanked the Erra chairman and Qayyum and the elected leadership from the area for their efforts in resolving their issue.