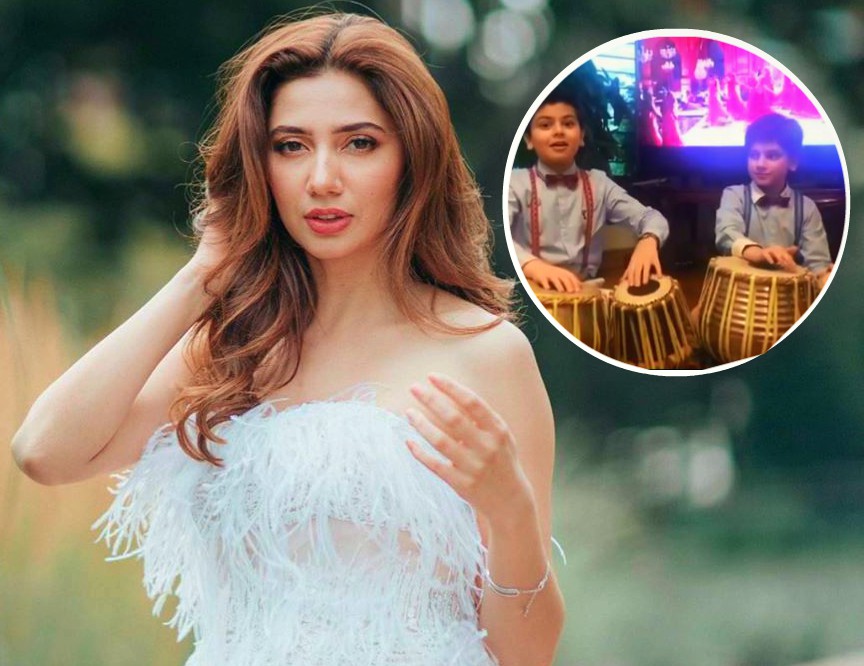 ---
Riyaan and Isaac, popularly known as the Czar Brothers – who recently went viral for their tabla skills – have now been acknowledged by actor Mahira Khan who thanked them for jamming to her film's songs in their latest Instagram video.
Overwhelmed, the Superstar actor took to Instagram on Monday and re-shared their video along with an appreciation post. "Thank you, thank you, thank you for this lovely tribute to my songs," she wrote.
"You both are extremely talented MashAllah, can't wait to hear you guys live. May God bless you both!" added the Verna star, foreseeing their bright future.
Mahira also tagged the child stars in the making along with musician and producer Azaan Sami Khan, to show him how beautifully the duo had jammed to the songs he produced.
In response, Azaan shared Mahira's post on his Insta story and asked the adorable percussionists if they'd be interested in featuring in his upcoming soundtrack.
"Uff, MashaAllah! This made me so happy! Will you feature on my next sound track please?" he asked.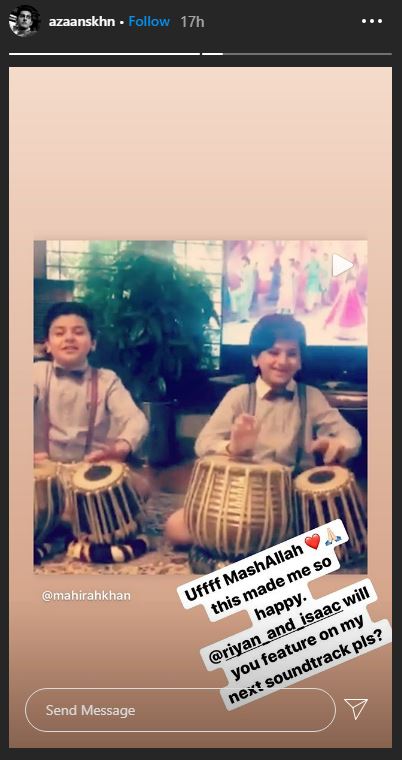 Here's hoping more young talent is discovered, acknowledged and appreciated the same way.
Have something to add to the story? Share it in the comments below.
COMMENTS
Comments are moderated and generally will be posted if they are on-topic and not abusive.
For more information, please see our Comments FAQ