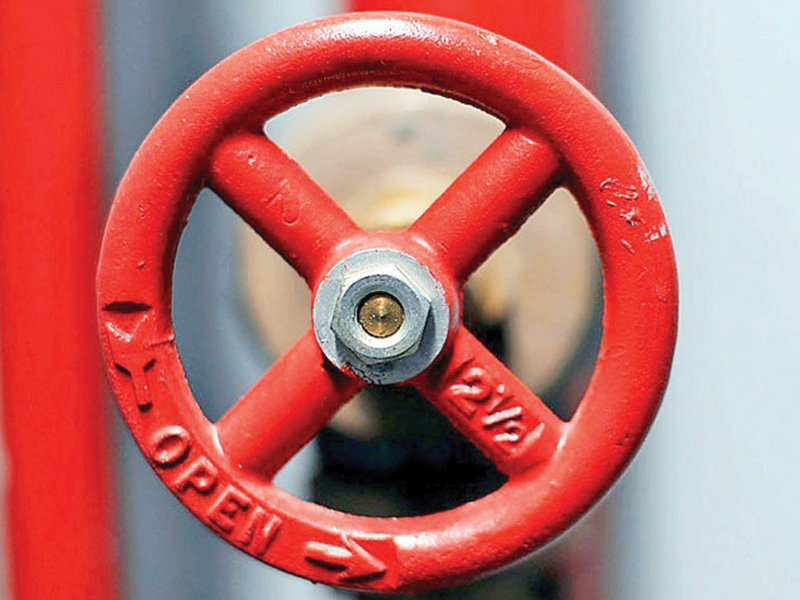 ---
After a passenger van caught fire in an accident on the M9 Motorway on September 26, claiming at least 17 lives, the Sindh government has launched a crackdown on substandard CNG cylinders installed in public buses and vans.
The traffic police began the operation in the surroundings of Empress Market, Avari Towers and Rashid Minhas Road under the supervision of Sindh Transport and Mass Transit Minister Awais Qadir Shah on Friday morning.
Over 200 cylinders were seized, along with several vehicles, some of which were released after the issuance of challans. A bus was also found with a container full of diesel as well as eight cylinders installed in it.
The transport minister directed traffic police officials to release the public buses after removing the cylinders from them.
Talking to the media, Shah termed the use of substandard CNG cylinders in vehicles as the cause of several horrific accidents, adding that this would not be tolerated.
"The use of CNG cylinders in public transport is dangerous; petrol and diesel can be used for fuel in buses and vans too, so the drivers should switch their vehicles to these forms of fuels permanently," he suggested.
The minister further warned the owners and drivers of school vans, in particular, to use new, high-quality CNG kits in order to ensure the safety of the children. Besides, he advised parents to avoid hiring vans that had gas cylinders installed to pick and drop their children at school.
He claimed the Sindh government had published an advertisement in newspapers, warning vehicle owners to remove substandard CNG cylinders, before beginning its crackdown.
"This is the only province with laws governing the use of CNG cylinders, under which we will file cases against offenders after seizing their cylinders," he continued. "The current operation is a temporary solution, but we will soon provide better public buses for the city."
Discussing the tragic van fire, Shah stated that the Motorway Police should do its job instead of making allegations against the transport department and traffic police. "The accident would not have occurred if they [the Motorway Police] had fulfilled their responsibilities properly," he claimed.
Regarding transport projects for Karachi, he acknowledged they were facing delays but claimed it was due to the non-provision of funds.
Published in The Express Tribune, October 3rd, 2020.
COMMENTS
Comments are moderated and generally will be posted if they are on-topic and not abusive.
For more information, please see our Comments FAQ