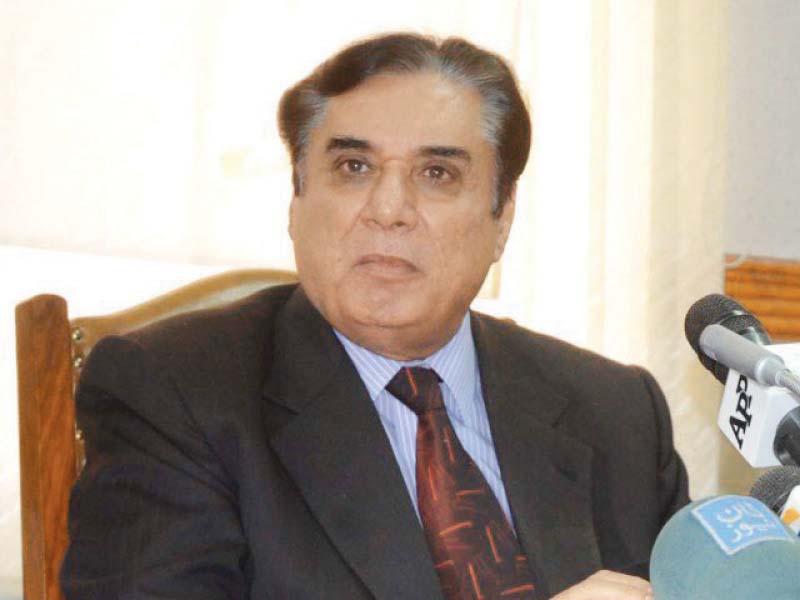 ---
ISLAMABAD:
The Ministry of Law is still indecisive over the National Accountability Bureau's proposal to amend the NAB Ordinance regarding extension in the tenures of its chairman, deputy chairman and prosecutor general accountability.
A senior official in the ministry, while talking to The Express Tribune on Tuesday, revealed that opinion in the ministry over the anti-corruption watchdog's proposal was divided and that a majority was not in favour of the proposed legislation.
According to the official, the majority believed that the proposed amendment was not approved as the existing tenure of the said positions was in line with other autonomous bodies.
Further, the anti-graft watchdog has not offered any cogent reasons necessitating any extension in the tenures of these posts, the official said.
Earlier, in the evening, it was reported on electronic media that the ministry had rejected the NAB proposal due to the given reasons.
But when a senior government official was approached to seek confirmation of the news, it was told that the ministry was yet to take a final decision and that the opinion on the issue was divided.
Adviser to the Prime Minister on Accountability Mirza Shahzad Akbar also rejected the news that the government had rejected the NAB proposal.
"No such NAB proposal has been rejected," he said while talking to The Express Tribune.
However, political analysts believe that the government had backtracked from its decision to reject the NAB proposal after possible reaction from the concerned quarters.
There is also every likelihood that the opposition parties would not support any legislation and are expected to resist the move.
According to a document of the proposed amendments, "in clause (i) of sub-section (b) of Section 6, the word non-extendable shall be omitted".
This section pertains to the appointment of the NAB chairman, the channel reported.
Similarly, the removal of the word "non-extendable" has also been proposed in Sections 7 and 8, which pertain to the appointments of the NAB deputy chairman and the prosecutor general of accountability, respectively, the document reveals.
COMMENTS
Comments are moderated and generally will be posted if they are on-topic and not abusive.
For more information, please see our Comments FAQ