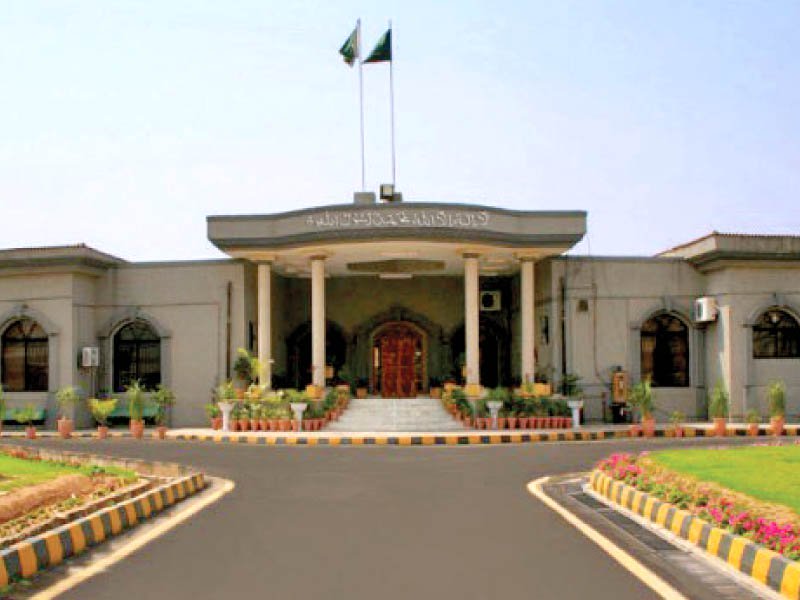 ---
ISLAMABAD:
The Islamabad High Court (IHC) on Tuesday stated that since the federal government allowed Nawaz Sharif to go abroad it was responsible of ensuring that the former prime minister was presented before the court.
A two-member bench of the IHC resumed hearing appeals against Nawaz's sentences.
The additional attorney general prayed before the court that the execution of Nawaz's arrest warrants had commenced.
"Foreign Office received warrants issued by Islamabad High Court on September 17," the AAG said, "Nawaz Sharif's arrest warrants were sent to Britain on the said date. Officers posted in Pakistan High Commission Rao Abdul Hanan went to Nawaz Sharif's house with a warrant where a person at the residence, Yaqub, refused to receive them."
The additional attorney general added that the Pakistan High Commission in the UK then sent an arrest warrant through the Royal Mail which was received by former premier's son, Hassan Nawaz at their Avenfield residence.
The court inquired regarding the whereabouts of Nawaz's counsel Khawaja Harris.
"[Arrest] orders do not stop Khawaja Harris from appearing before the court," the court remarked and asked a junior counsel of his team if their client was informed about arrest the warrants.
"As per my information, Nawaz Sharif is aware of the September 15 order of the Islamabad High Court," the counsel replied.
The AAG asked if the court orders the government would expedite Nawaz's extradition.
To this, the Justice Amir Farooq responded saying that the court was not even informed when the federal government allowed Nawaz to travel abroad for his treatment.
"No petition was filed before the court by the government to allow Nawaz to go aboard and now we are waiting for Nawaz to appear before the court so that a 20,000-page appeal could be heard," he added.