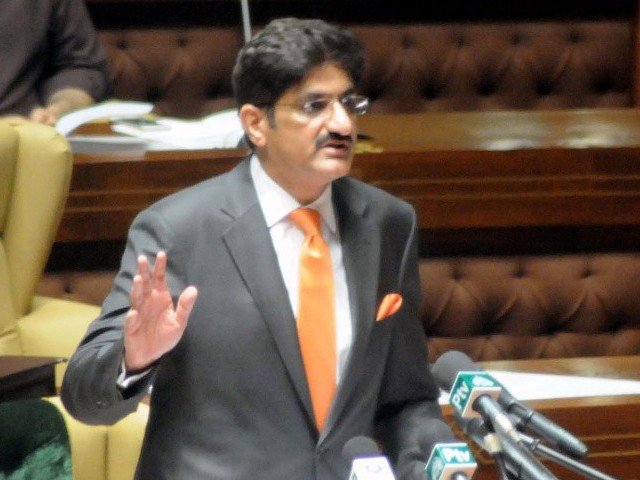 ---
HYDERABAD:
The local government elections in Sindh will be held within 120 days of the completion of constituency delimitation, stated Sindh Chief Minister Syed Murad Ali Shah, adding that the delimitation process would be subject to the approval of the 2017 population census by the Council of Common Interests (CCI).
Talking to the media in Sehwan, Jamshoro district, on Sunday, the CM underlined that the local government polls could be held only after completion of the delimitation process.
He elaborated that the 1998 population census was still in force in Sindh, but fresh LG elections could not be held under a census that was over two decades old. "The CCI will have to approve the 2017 census for the delimitation exercise," he maintained
The former elected representatives of Sindh's LG system completed their four-year tenure on August 31. They were replaced by government officials as acting administrators of the province's local bodies.
Post-rain development
Meanwhile, the CM stated that he was ready to work in concert with the Centre for post-rain development in Karachi. However, he added, his government had also requested the federal government to issue funds for drainage projects in districts located on the Indus River's left bank.
The Left Bank Outfall Drain, which carried saline water from the left bank districts in the province, flooded several parts of rural Sindh during the recent downpours.
Saying that rain-affected people in Sindh had demanded a relief approach identical to the one adopted after the 2010 floods, he pointed out that the torrential rains had affected over 2.5 million people, with 20 district - out of 29 - declared as calamity-hit by the provincial government.
He apprised that over 42,000 tents and tens of thousands of ration bags had been distributed among the affected people so far.
"The number of affected people is too high for the Sindh government to meet their needs for relief and rehabilitation alone," he stated, adding that the federal government had been requested verbally as well as in writing to support the suffering people.
He further shared that he had met diplomats from 15 countries and briefed them about losses faced by the rain-hit people as well as the agriculture and livestock sectors.
"The national media did not properly cover the situation in rural Sindh, owing to which the foreign diplomats had no idea about the quantum of loss," he said.
He explained that Pakistan Peoples Party chairperson Bilawal Bhutto Zardari had warned of holding protests against the Centre for its lacking relief and rehabilitation response.
"The deduction of over Rs300 billion from [Sindh's share of] the National Finance Commission award during the last two years is another contention for the protests," he added.
Published in The Express Tribune, September 14th, 2020.
COMMENTS
Comments are moderated and generally will be posted if they are on-topic and not abusive.
For more information, please see our Comments FAQ