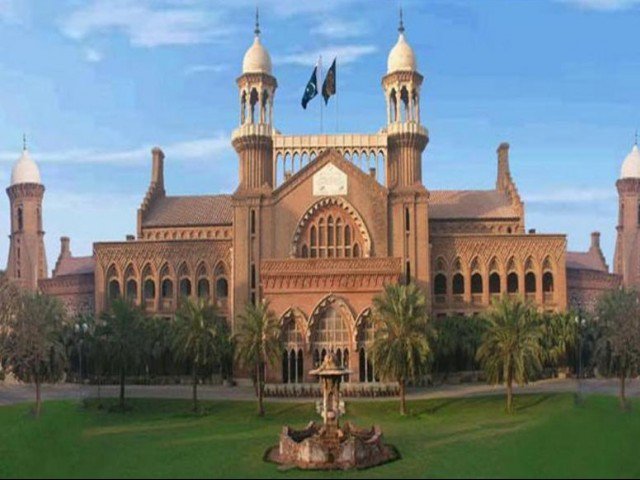 ---
LAHORE:
The PML-N filed a miscellaneous application in the Lahore High Court (LHC) on Saturday demanding the removal of Lahore's Capital City Police Officer (CCPO) Umar Shaikh after his controversial remarks against the Lahore motorway gang-rape victim.
The petition was filed by PML-N's leader Muhammad Malik Ahmed contending the court that "the citizens of Pakistan, especially women, residing in Lahore, are worried and afraid of the CCPO considering his competency, intentions, and deep-rooted misogyny which he has shamelessly demonstrated on national media and has refused to apologise for".
The petitioner made the provincial government, IGP and the CCPO as respondents in the application.
Ahmed further implored to the court that the citizen of the province are afraid of the CCPO's thoughts and the vision he expressed on national media about the victim.
"The women of the province are feeling insecure after his remarks against the victim," he reiterated.
The petitioner further contended that the CCPO had also used derogatory remarks against former Punjab IGP Shoaib Dastgir.
He implored the court that the CCPO is allegedly "corrupt financially and morally" and has been accused of misuse of authority by the Central Selection Board and as a consequence, his promotion was suppressed.
"It is not a surprise that when such an officer was appointed, he was bound to act in the manner in which he has been doing throughout his career," the petitioner said.
Ahmed added that the respondent CCPO has been appointed mala fide to victimise the political opponents and "straighten" independent-minded police officers in Lahore. The government appointed the CCPO without the recommendations of the IGP as required by the Article-11 of The Police Order 2002.
Over 50 senior officers of the police department signed a declaration against the conduct of the CCPO but all this was ignored while appointing him on the said post, the petitioner said and urged the court to suspend the notification through which Umar Sheikh was appointed as the CCPO.