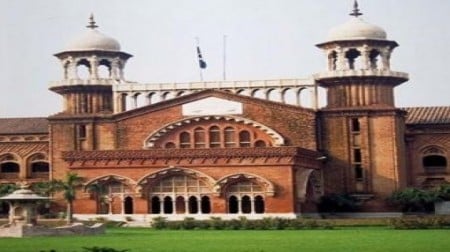 ---
LAHORE:
The Lahore High Court (LHC) on Friday asked counsel for a petitioner to review reports of various departments with regard to sexual assault on women as it adjourned hearing of a petition seeking the court's instructions for the government to make more stringent laws to curb such crimes.
An LHC bench headed by Justice Ayesha A Malik resumed hearing of the petition filed by the PML-N leader Shaista Pervaiz Malik, who contended that the existing laws and procedures do not support victims of sexual violence and fail to bring such culprits to book.
When the hearing started, various respondents in the case – including the federal government and Punjab inspector general of police (IGP) – submitted their replies in the court. The judge asked the petitioner's counsel to review these reports and later adjourned hearing till November 6.
The petitioner had contended that every year over 900 women are abducted in the country while hundreds of women also subjected to rape and torture.
She said the culprits, however, escape punishment in many such cases due to flaws in the legal system. The petitioner said one of the loopholes is the report of medico-legal officers in such cases.
These medico-legal officers often add adverse comments about the victims in their reports that ultimately favor the accused in such heinous crimes. The court, therefore, must intervene and direct the government to amend the laws to plug these loopholes, the petitioner said.
The horrific gang rape of a woman in front of her children on Lahore-Sialkot motorway on Wednesday night shocked the entire nation and triggered countrywide outrage.
The incident set off a debate on mainstream and social media on behavioural tendencies and the alarming rise in the cases of sexual violence in the country as well as the inability of the law enforcement mechanism to provide security to citizens as even a drive on a motorway can prove to be perilous.
COMMENTS
Comments are moderated and generally will be posted if they are on-topic and not abusive.
For more information, please see our Comments FAQ