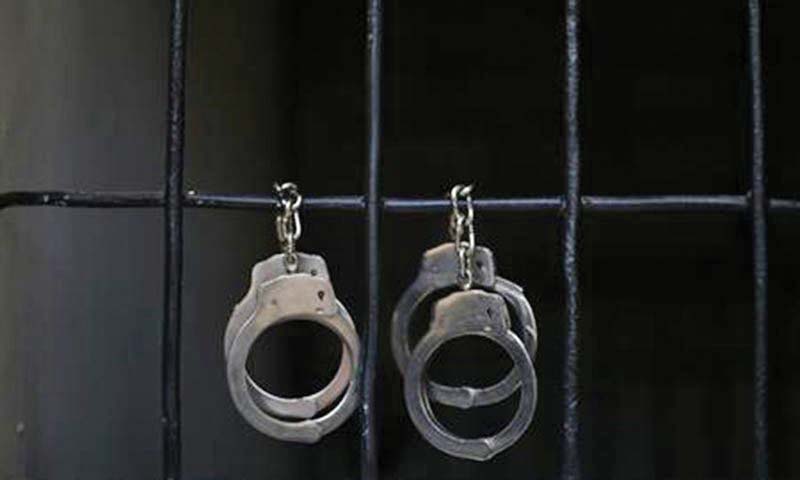 ---
KARACHI:
The body of a woman, with a noose around the neck, was found from the third floor of a house in Manzoor Colony on Monday.
Initially, it was suspected that the deceased, Areeba, 24, committed suicide but further investigation indicated murder.
Later, Baloch Colony Police Station registered a case against Areeba's husband, Shamshad alias Shammy, and a friend of his, Saad, under Section 302 (pertaining to murder) of the Pakistan Penal Code, and arrested them.
The case has been registered on behalf of Areeba's mother, Rabia Javed, who has accused Shamshad and Saad of strangling Areeba to death in a locked room.
She told police she had received a phone call on Monday and was informed that Areeba was unwell, but when she insisted on talking to her daughter, she was told Areeba had died. When Areeba's family went to her house on the day, they found her body, with a ligature mark and bruises all over it, lying on a bed, said Javed.
On the other hand, Shamshad claimed he found Areeba's body hanging from a ceiling fan when he entered their house and unhung it before calling police.
According to police, when cops reached the crime scene they found the body in a lying position with a noose around the neck and took it into custody.
Police said distance between the bed and the ceiling fan, from which Shamshad claimed Areeba hanged herself, did not suffice for a body to remain suspended. They added that the body was also bruised. Besides, police pointed out, the ceiling fan was dusty while the piece of cloth Areeba was said to have used for committing suicide was clean. Upon further inspecting the crime scene, cops said, they found the cloth used for strangling Areeba, as well as liquor bottles, some of which were broken.
They said nail scratches were found on Shamshad's neck, for which he could give no explanation.
According to Rabia, Areeba had had a free-will marriage with Shamshad around three and a half months ago, while her family was against it. She said this was Areeba's second marriage after divorce.
Published in The Express Tribune, September 9th, 2020.
COMMENTS
Comments are moderated and generally will be posted if they are on-topic and not abusive.
For more information, please see our Comments FAQ