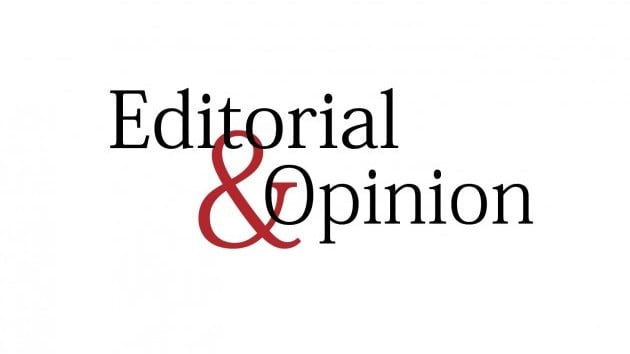 ---
Around 50 people have died due to rains and flooding in the four provinces of the country in August and early September, exposing the failings of every level of government — from local to provincial and national level. Most of the deaths — about 125 — came in Sindh and Khyber-Pakhtunkhwa, the provinces of Punjab and Balochistan also witnessed around a dozen deaths each.
As usual, instead of admitting to their collective failure, politicians were trying to score points by comparing the level of devastation in their respective areas. This is unfortunate because it does not matter whether someone died because of a few inches or a few feet of rain. What matters is that all of the standing water and flooding we saw in cities, large and small, was due to the failure of government bodies to make proper drainage arrangements in these cities. Even supposedly organised posh housing societies were not immune, with images of people wading around inside their own houses.
Just imagine how bad it was for the poor. But point-scoring remained a priority. That is why Punjab Governor Chaudhry Muhammad Sarwar said he went to Karachi to express solidarity with the rain-affected people. He also called on opposition parties to help the people of Karachi and claimed they only paid lip service to the rain in the country's commercial capital. Considering that dozens of deaths have also occurred in Punjab for the same reason they occurred in Karachi, we believe it would have been better if Governor Sarwar had spent his time expressing solidarity with the rain-affected people of the province he literally heads.
The Punjab governor could start by giving Chief Minister Usman Buzdar a piece of his mind for failing to address urban flooding instead of congratulating him for simply holding his office for two years. Buzdar himself said little about his failure to avoid flooding in the city that is the capital of the province of which he is the chief executive, but he was full of praise for members of his party for "supporting" Karachi. Maybe those PTI leaders could have invested their time elsewhere, such as improving facilities in another province that they run.
Khyber-Pakhtunkhwa saw 46 deaths in the last two weeks alone, according to the National Disaster Management Authority. Many more were injured. House and other settlements were washed away and crops destroyed after inundation. A large number of people had to be shifted to safety. Aid had to be sent out, including from foreign sources. The PTI-run province was literally not even prepared to respond to treat a problem that it has failed to preemptively address in over seven years. Balochistan also saw a double-digit death toll due to flash flooding, but at least the leaders there were not trying to point score.
In Sindh — being run by the PPP for 12 years, and still a veritable basket case — as many as 80 people died in the rains and urban flooding in the month of August, according to Chief Minister Murad Ali Shah. The situation in Karachi can be summarised by the Chief Minister's statement that even he got stuck in the rain, perhaps expecting sympathy from millions of Karachiites that were drowning in rainwater. We can only hope that this was an indictment of his own failings, or at least those of his party. He was also disappointed that the Sindh government was being criticised, yet nobody spoke of illegal land allotment and other issues that contributed to the situation. We know that flooding has gone from bad to worse under the PPP. Would Mr Shah like to start by naming his own party leaders?
Published in The Express Tribune, September 5th, 2020.
Like Opinion & Editorial on Facebook, follow @ETOpEd on Twitter to receive all updates on all our daily pieces.
COMMENTS
Comments are moderated and generally will be posted if they are on-topic and not abusive.
For more information, please see our Comments FAQ