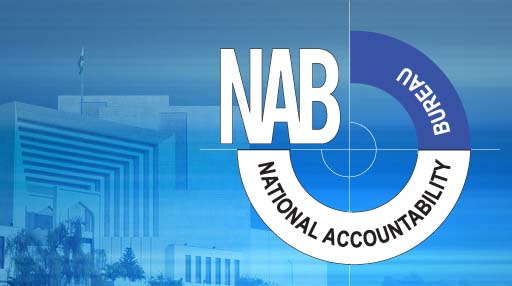 ---
LAHORE:
A senior bureaucrat and his accomplice have been arrested in assets beyond means case by the National Accountability Bureau (NAB) Lahore on Thursday.
The accused person has been identified as Traffic Engineering and Transport Planning Agency (TEPA) Chief Engineer Mazhar Hussain and his accomplice Anjum Zeeshan. Hussain has been accused of attaining illegal assets worth Rs700 million. NAB alleged that the suspect while being posted as the chief engineer in LDA made assets worth Rs500 million.
Hussain was also found guilty of transferring Rs200 million to his nephew who was employed on a salary of Rs20,000 per month.
An inquiry of embezzlement was initiated against him last year. NAB also found evidence against the accused of getting financial benefits in connivance with other officers working on various government projects.
Moreover, NAB discovered that the accused had transferred Rs230 million in the bank accounts of his family members. A transaction worth Rs80 million from unknown sources was also spotted during the investigations.
Published in The Express Tribune, September 4th, 2020.
COMMENTS
Comments are moderated and generally will be posted if they are on-topic and not abusive.
For more information, please see our Comments FAQ