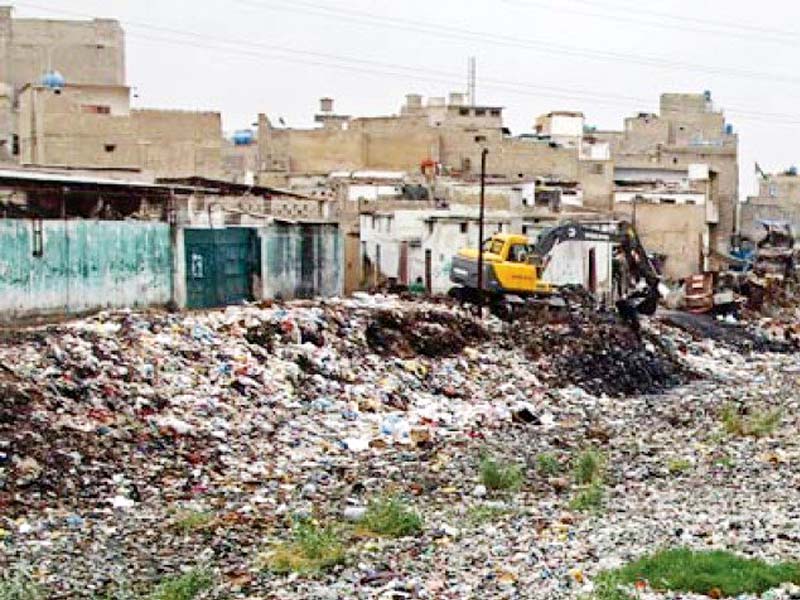 ---
KARACHI:
Sindh government gave an ultimatum on Tuesday to the residents of settlements surrounding Gujjar nullah, notifying then to vacate their houses by 7am today (Wednesday).
The move came as the government looked to expand Karachi's major nullah, in the wake of the wide-scale destruction caused by recent rain spells.
An announcement in this regard was made via mosques in Punjab Colony and FC Area after Isha prayers, instructing the residents of houses located within a radius of 100 feet of the nullah to vacate their houses.
Central district administration and the anti-encroachment department will launch an operation to raze down structures located within the specified areas soon after the 7am deadline ends.
A senior Central district administration official confirmed the development, talking to The Express Tribune on the condition of anonymity. He elaborated that the decision was taken in the light of destruction caused by recent rain spells.
Authorities consider encroachments on nullahs one of the main reasons behind the devastation that followed rain, as they reduced nullahs' width, he said. This is the reason why rainwater isn't drained properly and sewers and nullahs overflow, he explained.
According to the official, the Sindh government has decided to raze all illegal structures surrounding nullahs, starting with those situated within a 100 feet radius of Gujjar nullah, following which nullahs will be widened and fences and link road will be constructed around them.
The hapless residents of these dwellings find themselves in a quandary, having been given a short deadline to make alternative accommodation arrangements, for which, they say, they have very few options.
Consequently, they have demanded of the government to provide them with alternative accommodations and have warned of staging a protest if their demand is not met.
Gujjar nullah is one of the main nullahs in Karachi and one among the three the cleaning of which was assigned to the National Disaster Management Authority and Frontier Works Organisation. Later this month, the NDMA had claimed in a statement that it had 95 per cent of Gujjar nullah, besides completely clearing Korangi nullah and 90 per cent of Mowach nullah.
Still then, as a record-breaking rain spell lashed Karachi, as well as the rest of Sindh, on Thursday last week, Gujjar nullah was choked and overflowed.
Prior to the devastating downpour, and even after that, Sindh Chief Minister Syed Murad Ali Shah had attributed flash floods in the province, and specifically in Karachi, to encroachments on nullahs. Moreover, Sindh government spokesperson Murtaza Wahab, too, had hinted at the Sindh government planning to remove encroachments from nullahs.
However, while making such statements, authorities had assured that alternative accommodation would be arranged for those displaced by the move.
Nevertheless, any chances of these assurances being materialised for those living in the vicinity of Gujjar nullah seem bleak.
COMMENTS (1)
Comments are moderated and generally will be posted if they are on-topic and not abusive.
For more information, please see our Comments FAQ