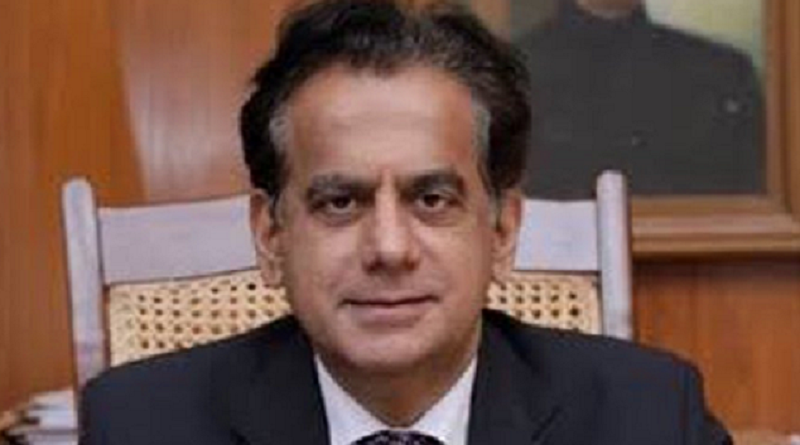 ---
KARACHI:
City commissioner Iftikhar Ali Shallwani was posted as the new Sindh local government, housing and town planning secretary, according to a notification issued by the provincial chief secretary on Tuesday. Meanwhile, Muhammad Sohail Rajput replaced him as the Karachi commissioner on the day.
The shuffle came after the National Accountability Bureau (NAB) arrested the previous local government secretary, Roshan Ali Sheikh, on Monday. Sheikh was directed in the notification to report to the Sindh Services, General Administration and Coordination Department.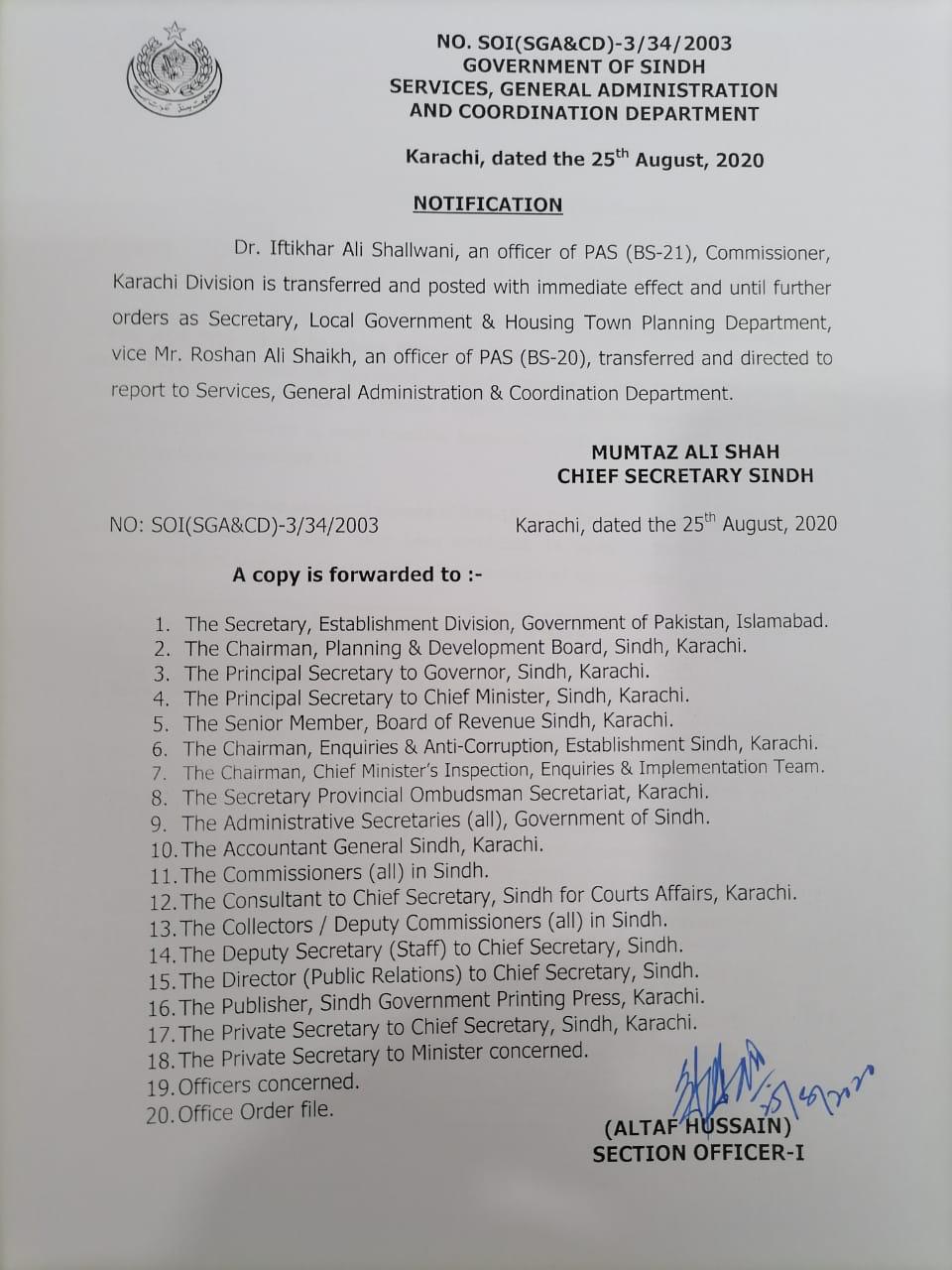 Sheikh remanded
Meanwhile, an accountability court sent the former local government secretary, along with former Karachi Metropolitan Corporation (KMC) administrator Lala Fazlur Rehman and former land department director Mohammad Waseem, on judicial remand in a case pertaining to the illegal allotment of land.
The NAB had arrested Sheikh, Rehman and Waseem the previous day, after the Sindh High Court (SHC) rejected their interim bail plea.
The accused were presented in an accountability court on Tuesday, while Sheikh's supporters also arrived at the court and insulted court staff and journalists, further attempting to snatch mobile phones from journalists filming the incident.
According to the NAB prosecutor, a reference had been filed against Sheikh and others accused in the case, adding that with the connivance of the KMC and the Board of Revenue, 265 acres of land, allocated for a slaughterhouse in Landhi, was allotted illegally to a small cottage industry.
The previous day, a two-member SHC bench, comprising Justice KK Agha and Justice Zulfiqar Ali Sangi, stated that Sheikh and Rehman had misused their powers as city district government executive officer and district coordination officer, respectively.
The court order added that due to the accused's coordinated actions, the national exchequer had suffered losses, while there was no apparent mal-intent in the NAB's stance in the case.
The SHC had rejected the bail pleas of Sheikh, Rehman and Waseem, as well as Nadeem Qadir Khokhar, Sabaul Islam, Farrukh Jameel Siddiqi, Sohail Yar Khan and Ahmed Ali, and directed the police officials to arrest them.
As two NAB teams stood by in order to arrest him, Sheikh surrendered to them after consulting his lawyers.
COMMENTS
Comments are moderated and generally will be posted if they are on-topic and not abusive.
For more information, please see our Comments FAQ