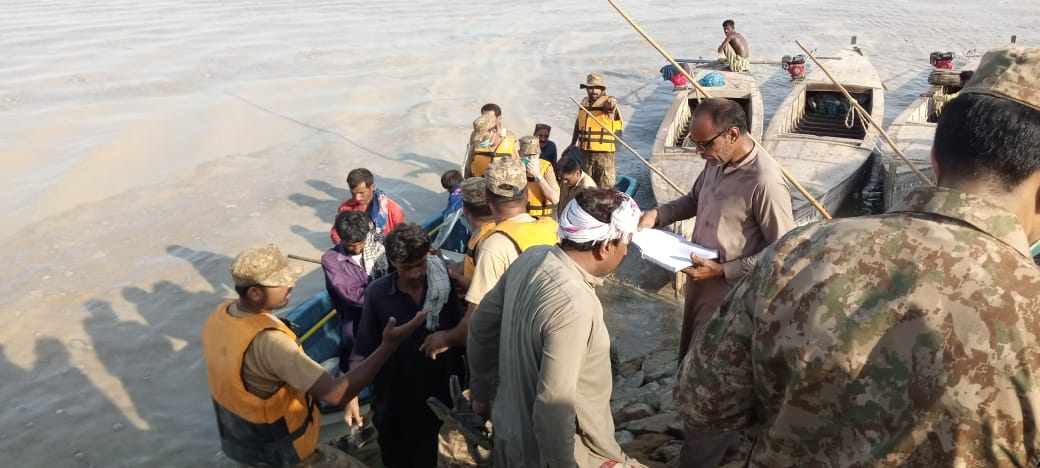 ---
RAWALPINDI:
Rescue and relief operations continued in various areas of Dadu and Jhal Magsi districts of Sindh and Balochistan provinces, respectively, on Sunday as monsoon rains wreak havoc.
Rescue teams of the Pakistan Army and the Navy, as well as medical and engineering teams, assisted the civil administration in both provinces in bringing stranded locals to safer locations, according to a statement issued by the Inter-Services Public Relations (ISPR).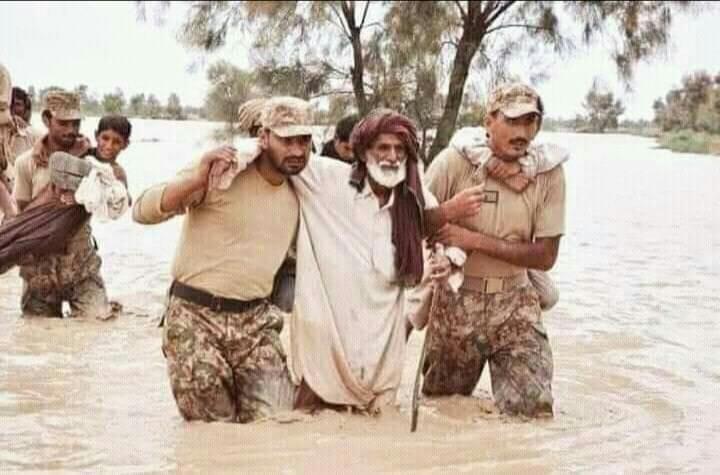 Troops engage in rescue efforts for people stranded as monsoon rains cut off roads, highways. PHOTO: EXPRESS
Meals were served to around 1,000 people who were left stranded as the heavy downpour triggered flash floods that cut off highways at several locations and cut off gas supply. Families stranded in Wangu hills were also rescued and brought to safer locations after an eight-hour long rescue operation, read the statement.
According to the ISPR, as of now, the route connecting Jhal Magsi and Gandawah districts has been cleared, the Pasi bridge has been reopened for traffic, and the coastal highway has been cleared for traffic.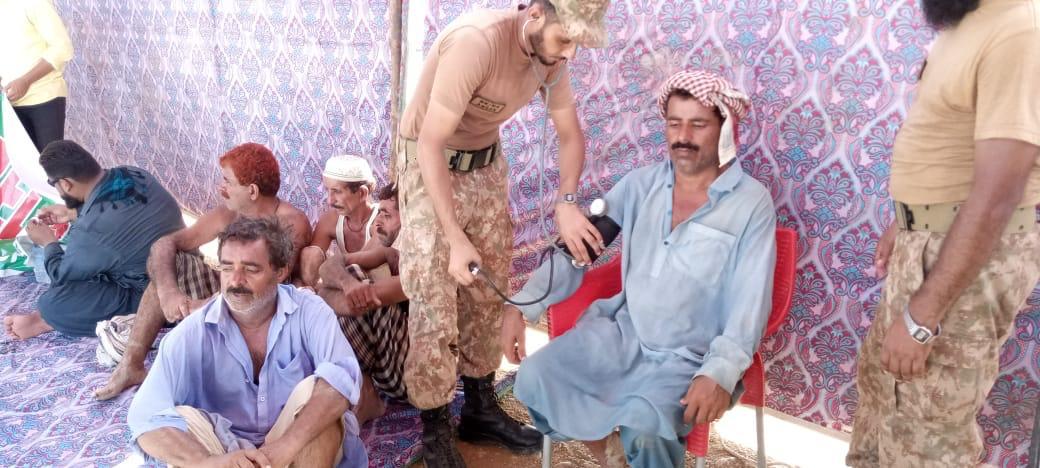 Affected locals were provided with meals and first-aid after being rescued post hours-long operations. PHOTO: EXPRESS
On the other hand, N-65 highway, which stretches from Sukkur, Sindh to Quetta, Balochistan, is blocked near Bibi Nani and Pinjra bridges due to the high level of accumulated water, read the statement. Besides, the main gas transmission line near Bibi Nani bridge has been damaged, it added.
The roads connecting Quetta-Jacobabbad, Gawadar-Karachi, and Sibbi-Kohlu, are also blocked at various points, it stated.
At least four people lost their lives in rain-related incidents in Balochistan, while a dozen villages and standing crops over a vast area were left inundated in Kachho, Dadu district of Sindh after the Nai Gaj river burst its banks following heavy rains.
The ISPR had said that recent rains and hill torrents caused damage to Nai Gaj river, breaching the flood protection embankment. Because of the hill torrents and the breach of the embankment, 12 villages were affected, it had said as of yesterday.
COMMENTS
Comments are moderated and generally will be posted if they are on-topic and not abusive.
For more information, please see our Comments FAQ