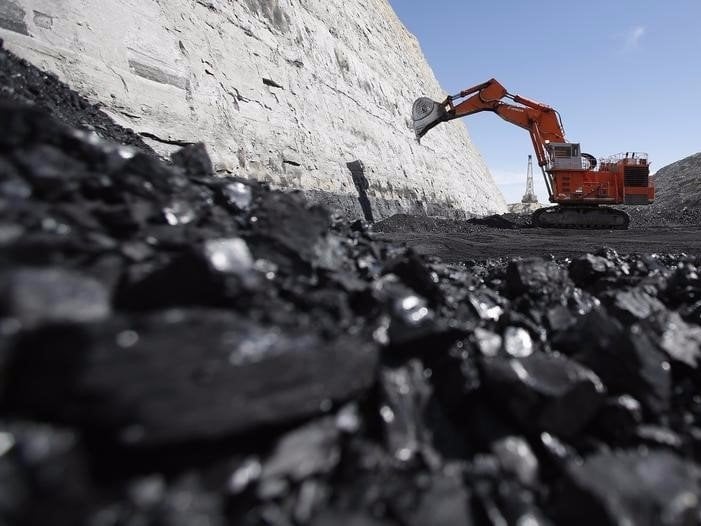 ---
Coal-fired power plants in Thar present a "substantial risk of significant water conflicts" in Sindh and will create a severe water shortage in the region, warned a study released on Friday.
The study, titled 'Thar Coalfield Water Impacts: Financial and Social Risks', was conducted by Paul Winn, an international energy campaigner working with Hydrocology Consulting, a global strategic engineering and environmental consultancy enterprise.
It concludes that intensive extraction of groundwater for open pit mining of lignite coal to run coal-fired power plants in Thar will deprive the desert district's residents of local groundwater reservoirs for generations.
"Mine dewatering is likely to affect water supplies [sustaining] 1.65 million Tharis… leaving them reliant on treated water [for survival], supplied by mining and power companies," explained Winn, while sharing the study's findings at the launching ceremony organised online by the Alliance for Climate Justice and Clean Energy (ACJCE). He pointed out that the diversion of canal water for running cooling systems at coal-fired power plants would not just deprive farmers of irrigation water, but would also create a drought-like situation in the already arid region.
Large-scale surface water diversion from the Indus Basin irrigation system would be needed to supply huge volumes of water for cooling the power plants, Winn noted, decrying that no assessment of the environmental, social and economic impacts of this water diversion had ever been undertaken.
According to him, these measures would cause a severe water shortage in Thar, livestock losses and crop failures, leading to a rise in malnutrition in a district already plagued by abject poverty.
Also speaking on the occasion, Dr Mark Chernaik, a scientist at Environmental Law Alliance Worldwide - a non-profit environmental organization - observed that the government's proposed water diversion scheme would create an evaporation pond because of the high levels of water evaporation in the desert, resulting in a rise in salinity levels and damaging crops.
Meanwhile, Advocate Naveed Mari from the Alternative Law Collective criticised the faulty process adopted during a public hearing on the matter. The hearing, he said, was held when the Covid-19 pandemic was at its peak in Pakistan and people faced restrictions in movement. As a result, he explained, public participation in it was far from satisfactory, which meant that the process was "neither participatory nor transparent."
Pakistan Fisherfolk Forum chairperson Muhammad Ali Shah, who also addressed the ceremony, said it was ironic that Pakistan was moving towards using coal as a source of energy generation when rest of the world was moving away from it due to its high economic and environmental costs.
Published in The Express Tribune, August 8th, 2020.