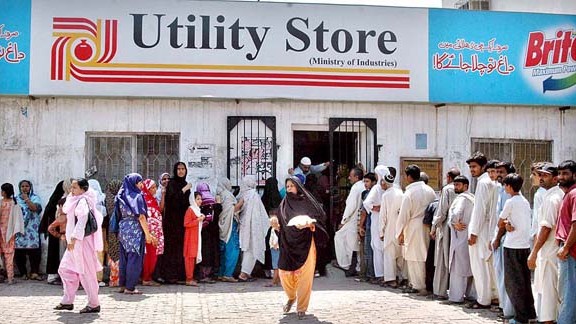 ---
ISLAMABAD:
The Utility Stores Corporation (USC) chairman has written a letter to the Federal Investigation Agency (FIA), asking to hold an inquiry into alleged embezzlement of funds allocated for the purchase of essential commodities.
The USC Board of Directors Chairman, Zulfikar Ali Khan, asked the FIA to investigate the alleged misappropriation of funds in buying flour, sugar, ghee, pulses and rice for its hundreds of outlets across the country set-up to provide essential food items on subsidised rates, according to the letter available with The Express Tribune.
In a letter, he pointed out that the instead of purchasing sugar at lower prices i.e Rs67/70 per kg, the management bought the commodity at higher prices and also demanded investigation into the billions of rupees subsidy on basic commodities under the PM's relief fund.
Besides this, the chairman mentioned in the letter that 2,602 employees were hired during Ramazan without the board's approval.
Earlier, speaking to The Express Tribune Chairman Zulfikar alleged that the USC "is a corruption den" and accused USC Managing Director Umar Lodhi of not doing his job properly.
"The managing director did not procure wheat from PASSCO when he had to, instead bought flour from mills on higher rates.
"We were supposed to buy 20,000 tonnes of sugar at Rs67 per kg from Jahangir Tareen but lifted only 12,000 tonnes after which expensive sugar was bought from the market [to meet he demand]," Zulfikar said