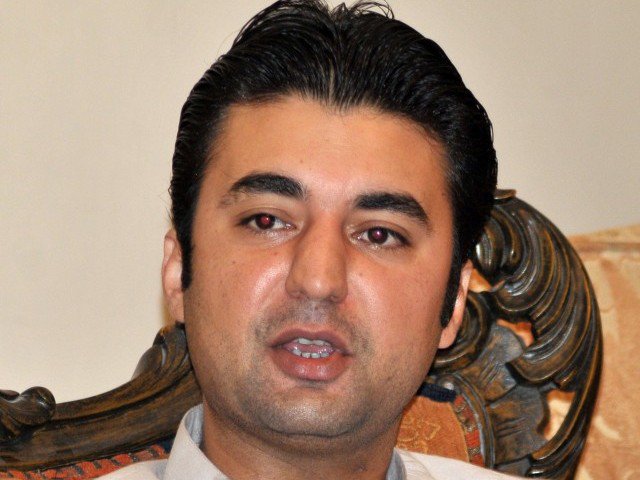 ---
ISLAMABAD:
In a scathing rejoinder to PPP Chairman Bilawal Bhutto Zardari's criticism on the completion of two years of the PTI government in power, Federal Minister for Communications and Postal Services Murad Saeed said that people in Sindh are still dying of hunger while hospitals have no ventilators.
"They [Bilawal and Zardari] think that Sindh is their property," the federal minister said while addressing a news conference at the Press Information Department on Saturday.
"What to tell those people in whose province [Sindh] 98,000 cases of dog bites have surfaced," Saeed said, adding that Zulfikar Ali Bhutto laid the foundation of PPP but now the party belongs to (PPP Co-chairman) Asif Zardari and his son.
"Prime Minister Imran Khan owns no sugar mill. It is your [Bilawal] father's name in the sugar inquiry report," the minister said.
"If accountability takes place in the country in its true form, he [Bilawal] will have to return his Oxford fees," Saeed said, referring to the expenses incurred on the education of Bilawal in London.
Targeting Zardari, Saeed accused the PPP co-chairman of helping the US carry out drone strikes in Pakistan. "Zardari told the US to continue drone strikes and we will create a ruckus in parliament" to cover it up. "This was their politics."
Saeed added that Zardari spent Rs3.16 billion on foreign trips in five years. "Kept 1,700 officials for security of his house in 2015.
"Imran Khan spent $162,000, former prime minister Shahid Khaqan Abbasi $700,000 and Zardari $1.3 million on their visits to New York."
On a lighter note, the federal minister congratulated the PTI workers on the completion of two years in power. He urged the people to strictly adhere to standard operating procedures on Eidul Azha to prevent coronavirus from spreading.
"Imran Khan made citizens living on the streets his guests. Two hundred shelter homes have been established," Saeed said, adding that they (PTI) took back the land worth billions grabbed by the mafia.
"Pakistan was facing diplomatic loneliness. Today, Pakistan is requested to play its role in Afghan peace process.
"In two years, work has started on three big dams, which will produce electricity and resolve the water shortage issue.
"The world is praising the Billion Tree Tsunami initiative. People got jobs through the Kamyab Jawan Programme.
"Due to the government's package, the salaried class are building their homes. The salaried class can buy a home for themselves.
"During the two years of PTI in power, direct investment and foreign reserves increased. Hyderabad-Sukkur Motorway in Sindh was inaugurated."
COMMENTS
Comments are moderated and generally will be posted if they are on-topic and not abusive.
For more information, please see our Comments FAQ