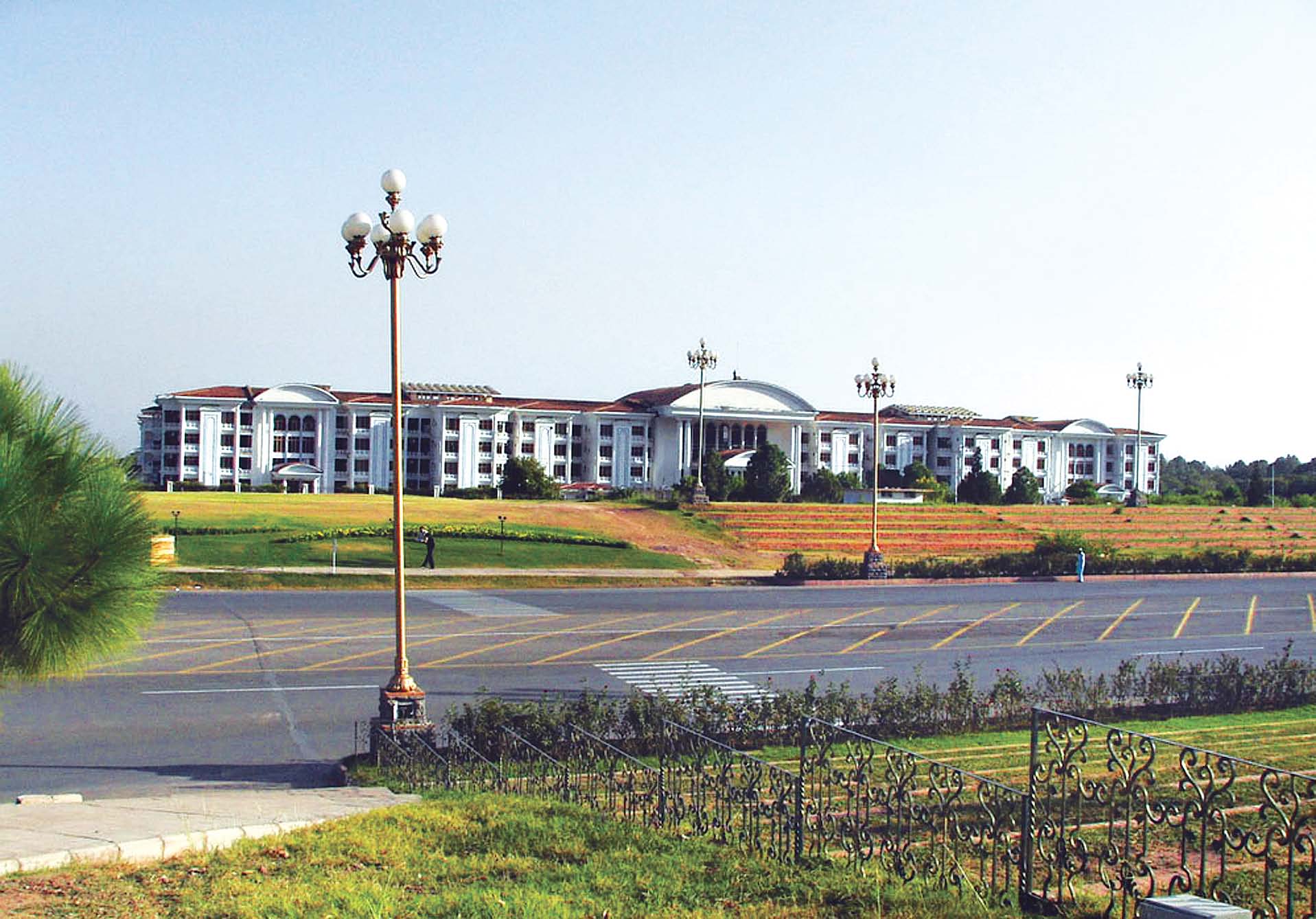 ---
ISLAMABAD:
The apex civic authority of the federal capital along with the district administration was on Saturday asked how they could abdicate their powers by facilitating private housing societies to occupy and usurp land and harass their owners.
The questions were raised on Saturday during a hearing by a single-member bench of the Islamabad High Court (IHC), comprising Chief Justice Athar Minallah, as it heard a petition filed against a private housing being built in the federal capital by Pakistan Tehreek-e-Insaf (PTI) leader Aleem Khan. During Saturday's hearing, Chief Justice Minallah expressed his displeasure at the absence of officials and representatives of the Capital Development Authority (CDA).
"This is a matter of public importance because it, prima facie, appears that the CDA and the local administration have abdicated their powers by facilitating a private entity to take the law in its own hands," the court remarked in a written order issued later.
Earlier, the IHC chief justice remarked that on November 28, 2019, the chief commissioner appeared before the court and assured that he will fully investigate the matter and update the court.
CDA serves notices on nine shopping centres
Chief Justice Minallah continued that every day they receive a petition against the offending housing society but they have not received any answer from the city's authorities.
He continued that the CDA and the Islamabad Capital Territory (ICT) Administration chief commissioner should answer under which law has authority been given to a private housing scheme to take the law into their hands by seizing land.
The CDA chief was directed to explain how the no-objection certificate was issued to the society while the chief commissioner and Islamabad's' police chief were told to ensure that local landowners are not harassed by the private builder.
Further hearings of the case were adjourned until August 3
Boundary wall
In a separate case, A single-member bench, comprising IHC Chief Justice Minallah, heard a petition related to the environmental pollution in the city and the construction of a boundary wall of a school in Sector I-8 on a storm drain illegally.
The court held the Federal Directorate of Education (FDE) and Pakistan Works Development (PWD) as responsible for the construction of the wall and court sought answers from the education ministry and PWD Director General (DG) in the next hearing. They have been asked to explain why shouldn't a legal action be carried out against them.
The court issued notices and adjourned hearings until August 8.
Published in The Express Tribune, July 26th, 2020.